1. Payment by Credit Card
Payment via credit/debit card is a quick and easy way. You can pay securely online and get covered immediately. Enjoy our 10 months payment at 0% interest rate. Our "money back" guarantee gives you added peace of mind.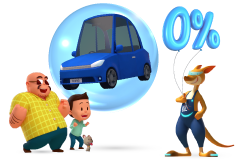 2. Payment via bank
Payment via bank transfer services, such as bank counter, ATM, mobile banking and internet banking.
Note: Internet Banking is subject to conditions. Financial services of bank service providers, please check the bank conditions. Before making an internet transaction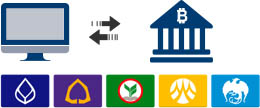 3. Pay through counters near you.
If you choose to pay in cash, You can use the bar code send to you and pay within 24 hours at Tesco Lotus.

Just order online. You will receive confirmation and get your policy document immediately. We have a choice of payment options.
Monthly payment via credit card – You can choose monthly installment with no additional charge. We will deduct the balance of the first 3 months at the date of purchase with the stamp duty. For installment payments in the following months. Charges will be charged to your credit card on a regular basis.
Full payment via credit card – Pay all with one credit card.
Internet Banking – You can pay via Internet Banking directly to participating banks. You will receive confirmation and get the policy document immediately after payment is completed