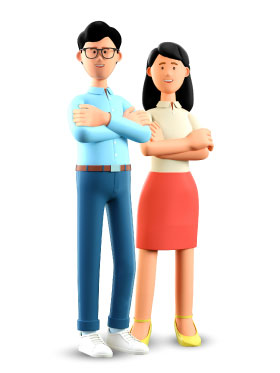 Where to find the best Personal Accident Insurance?
The best personal accident insurance allows you to customise your insurance policy and coverage based on your lifestyle and should be accepted anywhere, regardless of which hospital or hospital network you choose for your medical treatment. Roojai has created a product just like this to give you peace of mind with a variety of features such as:
Insured person can be any age between 1-65 years old
Fast insurance quote by just answering a few questions
Customised plan and insurance coverage with one click
Optional daily cash benefit while hospitalised due to an accident
Coverage for accident related medical expenses
Optional insurance coverage for travelling on or riding a motorcycle, competing or participating in an extreme sport, or getting assaulted or murdered
Partial tax deduction, depending on the taxation law
Easy and secure to pay online through credit/debit card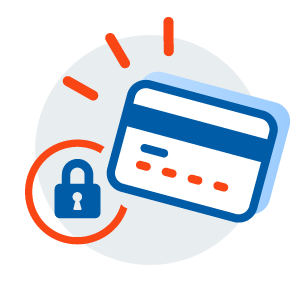 Read the full plan details, assess your risk, and choose the right insurance coverage for yourself.
Do not hesitate to contact us at 02 582 8855 if you have any questions.
---
Terms and Conditions for Personal Accident Insurance
Download documents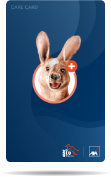 Exclusive privileges for Roojai customers
Simply present your digital Roojai Care Card and ID card/passport to receive medical treatment without advance payment*
*The cashless option will be available after 60 days from the policy start date for medical expenses.
Roojai network hospitals
Roojai personal accident insurance customers can receive medical treatment for accidents without having to make an advance payment according to the sum insured in the policy at over 400 network hospitals across Thailand.
Find network hospitals
Personal Accident Insurance FAQs
What is personal accident insurance?
Personal accident insurance is a form of protection that provides insurance coverage in the form of medical expense reimbursement and partial income compensation in the event of an unexpected accident that results in a personal injury, broken bones, disability, death or other forms of physical trauma.
Which insurance company is underwriting this policy?
AXA Insurance Public Company Limited
What are the features of personal accident insurance coverage?
You can easily customise your personal accident insurance coverage to fit your lifestyle. Each insurance plan offers a different level of coverage, and you can boost your plan with additional coverages. Customisations include:
Accidental death, dismemberment, loss of sight or total permanent disability
Loss of hearing, speech, fingers, and toes
Medical expense reimbursement per accident
Daily compensation while in hospital (up to 20 days per accident)
What accidents or injuries are covered by accident insurance?
Your policy will cover you for most forms of personal injury resulting from accidents while in a car or in other situations. However, there are certain conditions or lifestyles such as scuba diving, that are not covered by the most basic plan and you may need to customise your insurance policy to include additional protection.
What additional coverage is available?
Covered while riding a motorcycle
Covered if assaulted or murdered
Covered while practicing a dangerous or extreme sport
What are dangerous and extreme sports?
Any kind of boat or car racing, horse racing, ski racing including jet-ski, skate racing, boxing, parachute jumping (except for the purpose of life saving), boarding or travelling in a hot-air balloon, gliding, bungee jumping, diving under water with an oxygen tank and breathing equipment.
How old must the applicant be?
1 - 65 years old on the date of the application.
How to buy personal accident insurance online with Roojai?
Answer the health questions on our website
Read the details of the plan of your choice
Fill out the form, including the start date and the beneficiary
Pay online and wait for the payment confirmation email.
Which payment methods are available?
You can pay for your personal accident insurance using one of the following methods:
Credit card or debit card
How much does personal accident insurance cost?
Roojai offers a customised insurance policy to each customer. The cost starts at 61 baht per policy and may go up higher, depending on your lifestyle and coverage needs. Get your personalised quote, along with the coverage add-ons that suit your requirements.
What are the different payment plans?
Annual payment (for telesales and online sales)
The premium is paid in full before the insurance coverage starts.
Monthly instalments (only for telesales)
The first instalment is paid before the insurance coverage starts.
The next instalment must be paid within 30 days from the payment due date.*
What are personal accident insurance income tax benefits?
The insurance premium is eligible for partial tax deduction, depending on the taxation law.
How to find out if your insurance process has been completed?
After the payment, we will send a payment confirmation email and SMS with the insurance policy number. The policy will be active from your chosen start date. All your documents are available online 24/7 in MyAccount and after a few days, you will receive the physical copies of your insurance policy documents, if requested.
When can you expect to get the physical copies of your insurance policy documents?
If requested, Roojai will send you the policy via mail. We will send the documents to the address you indicated within 14 working days after the policy has been issued.
Can you buy multiple PA insurance policies?
One insured person may buy only one personal accident insurance policy for themselves.
What if you provided false information?
Concealing any facts or making false statements will result in your insurance contract being voided, which may cause the insurer to deny its liability under the insurance contract under section 865 of the Civil and Commercial Code.
Who are the beneficiaries in the insurance policy?
You can specify a primary beneficiary or multiple beneficiaries. In case of death, the company shall pay the beneficiaries named in the schedule. If there are no beneficiaries named in the schedule, the company shall pay the heirs.
How much coverage does the policy provide for daily income compensation while hospitalised?
Your policy will provide a daily cash benefit while you are hospitalised and unable to work. The daily income compensation is limited to twenty (20) days per accident while you are in the hospital.
How do I use my insurance once I've had an accident?
When you experience a personal injury and you have to visit a hospital or medical clinic for treatment, you will need to save all your medical diagnosis documents and receipts in order to make an insurance claim for compensation of advance payment. The company will promptly pay out compensation within the time specified in your policy schedule. By choosing a policy with compensation rather than sum payments, you are able to visit any hospital or hospital network throughout the country for your medical treatment and still receive the same level of coverage.
How to make a personal accident insurance claim?
Claim for compensation – The insured person, the beneficiary, or their representative must submit the needed evidence to the company at their expense.
Claim for death or dismemberment compensation – The evidence must be submitted within 30 days from the date of the insured person's death or dismemberment.
Claim for other compensation – The evidence must be submitted within 180 days from the date of the accident. (A late insurance claim may be accepted if there is a rational explanation of why it was impossible to claim within the specified period).*
How does the company pay the compensation?
The company will pay the compensation within 15 days from the day that the company received the complete and correct documentation. The company will pay the death compensation to the beneficiaries, and other forms of compensation will be paid to the insured person.
If there is suspicion that the insurance claim does not comply with the terms and conditions specified in the policy, the compensation payment period may be extended as necessary, but not over 90 days from the date the company has received the complete and correct documentation.
If the company cannot pay the compensation within the specified period, the company will be liable to pay interest at the rate of 15 per cent per annum of the amount to be paid from the payment due date.*
*Please read the full details in the policy wordings.
Terms and conditions as specified by AXA