About Roojai Online Insurance
Affordable and reliable online vehicle insurance and health insurance in Thailand.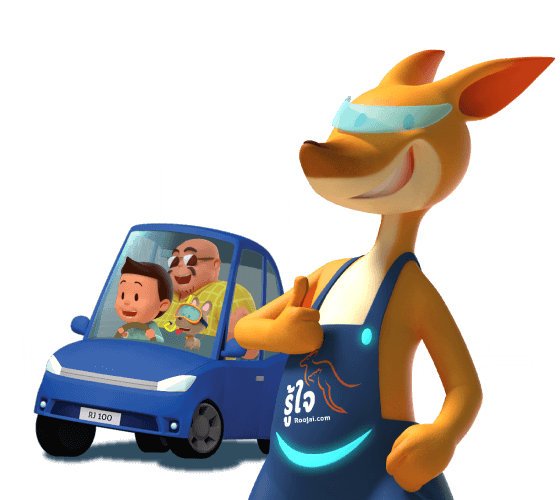 Roojai is an online insurance provider specially designed for Thai customers. We are a licensed broker regulated by the OIC and we have partnered with Krungthai Panich Insurance (KPI), part of the Krungthai Bank group (KTB), for auto insurance, motorcycle and motorbike insurance, as well as health insurance products, such as COVID-19 insurance, cancer insurance and more.
Encouraging good driving and healthy living is our motivation. That is why Roojai works to provide curated insurance products and services, designed with customer satisfaction in mind. This is further proven with a high customer service score and a positive insurance claim satisfaction score.
While a traditional insurance company focuses on customer acquisition with little attention to the full insurance customer experience, Roojai works to ensure customers feel happy and confident throughout the entirety of their insurance protection. Check your insurance quote and find out why more customers are switching to Roojai
If you're looking for a new challenge? Roojai is hiring!
Looking for a fun and challenging workplace with diverse people and great growth opportunities? Roojai is the right place for you.

Join us