How much can customer's really save with Roojai insurance?
You can save up to 30%! Do you have a budget in mind or you want to save some more? Roojai customers can customise their insurance plan to save even more on our already competitive insurance premiums.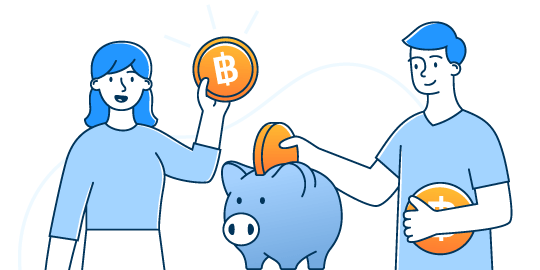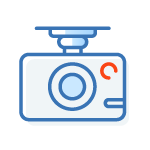 10% discount if you have a dash camera
Everybody gives you 5% discount if you have a dash cam installed in your car but Roojai gives you 10% off!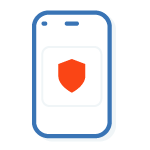 Easily claim using Roojai mobile app
Report an emergency or request roadside assistance with just a click on Roojai mobile app. You will share your GPS coordinates with us and we will immediately send help your way. You can also do a video insurance claim and be on the road in just 5 minutes.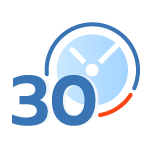 30-minutes guaranteed arrival at the accident scene
If you need in-person support after a road accident or a vehicle breakdown, our Roojai Surveyor team will reach your location in less than 30 minutes.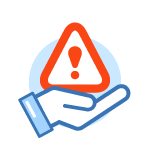 24-hour roadside assistance
Roojai provides 24-hour emergency roadside assistance service throughout Thailand. By selecting this add-on service, you can be sure that you will be in good hands if your vehicle requires towing, or you need a fuel refill, faulty battery assistance, and more.
An additional service to make your journeys smoother and more enjoyable.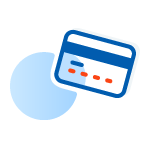 Monthly instalment payments by debit or credit card
With the instalment plan for debit card and credit card, without blocking your credit limit, you can split your insurance premium in smaller payments, making it easier to manage your finances.
We provide a 10-instalment plan for motor insurance and a 12-instalment plan for our accident and health insurance products.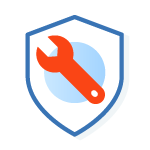 12-month repair warranty
If you repair your vehicle in one of our over 500 preferred garages, we guarantee the repair quality for 12 months. You can check the nearest garage to you by using our motor garage map
100% money back guarantee
We guarantee that Roojai offers you the best price by using a system specifically designed for safe drivers. If you find a better price with the same coverage and terms and conditions, you are entitled to cancel the insurance policy and receive a full refund.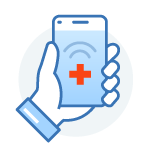 Cashless medical treatment coverage with Roojai Care Card
Roojai customers may receive medical treatment throughout the Roojai hospital networkwithout having to make advance payment. Just show your relevant ID and your Roojai Care Card to have your medical expenses covered, based on your insurance plan.*