How to Make a Windscreen Insurance Claim?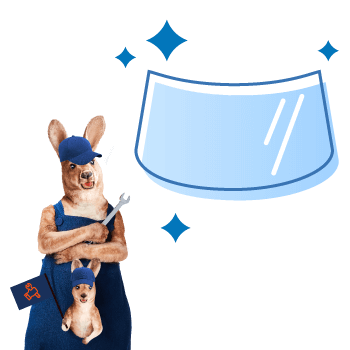 When your car windscreen is chipped, you can try to repair instead of replacing it.
Save time and avoid affecting your claim history.
Have your windscreen repaired by an expert technician.
Windscreen repair is included only for the customers who purchase a comprehensive car insurance policy or other car insurance policies including coverage for windshield damage.
What are the benefits of windscreen repair?
No claim history (insurance premium will not be affected when renewing your policy).
No need to pay the excess (if any).
Repairing the existing windscreen from the car manufacturer is better for quality and for the environment.
Save time and repair quickly, without leaving your car at the garage for a full day.
1-year repair warranty from our preferred windscreen repair garages.
What is the windscreen insurance claim process?
When you have a windscreen claim, please report your claim through the Roojai Claim Hotline 02 582 8844 or Roojai Mobile App before repairing.
If you report a claim through Roojai Mobile App, our staff is trained to inspect any windscreen damage through a video call.
If your windscreen cannot be repaired, the team will approve a windscreen replacement. You can go to one of our preferred windscreen garages.
In the case of windscreen replacement, you will have to pay the insurance excess specified in the policy schedule (if any).