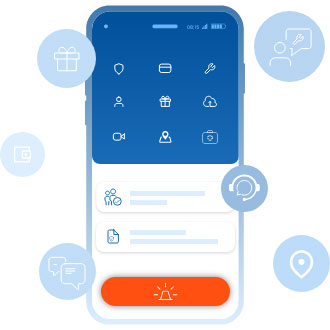 What are the features of Roojai Mobile App?
Our mobile application is designed so you can handle all your insurance needs in one place wherever you are.
The app main features are:
Car Inspection through video call
Complete your car inspection fast and easy through a quick video call.
Report an insurance claim with real-time GPS tracking
Track your surveyor in real-time without wondering how much longer you have to wait.
Request 24/7 roadside assistance service
Whether your car broke down, you ran out of petrol, lost your car key or face battery problem, we'll send our team to help.
Emergency call while on the road
All the main emergency phone numbers are listed and accessible within our app.
Find a repair garage near you, and our network hospitals across Thailand.
Retrieve your insurance policy documents online, anytime.
Redeem Roojai Rewards vouchers
Need more help? Click "Call Us" and contact our 24/7 Service Hotline.