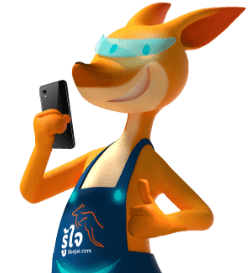 What's New ?
Car Inspection through video call – complete your car inspection fast and easy through a quick video call
Report a claim with real time GPS tracking: Track surveyor in real time without wondering how much longer you have to wait.
Request 24/7 breakdown assistance service: Whether your car broke down, ran out of petrol, lost a key or battery problems; we'll send someone to help.
Emergency call while on the road: All emergency phone numbers are accessible to call from within our app.
How to use the Roojai Mobile App
Search and Download the app in the Apple Store or Google Play Store. (Or click the links above)
Click the button "Report a Claim" or "Car Breakdown". The app will automatically share your location through GPS and automatically inform our claim service center.
Click the button "Confirm" and our nearest surveyor will come to you. This way you can track the surveyor's location in real time.
Need more help? Click "Call Us" and contact our 24/7 Service Hotline.