Roojai Insurance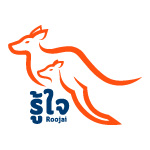 Roojai Insurance was born in 2023, after the acquisition of FWD General Insurance by the Roojai Group. We share the mission of providing simple, affordable and reliable insurance to customers.
Krungthai Panich Insurance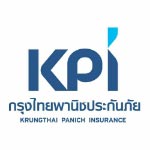 Krungthai Panich Insurance Co., Ltd. It is a leading non-life insurance company in Thailand with reliability and stability as the top objective. For over 62 years Krungthai Panich Insurance has been trusted by more than 14 million Thais.
Krungthai Panich Insurance Co., Ltd. is a subsidiary of Krung Thai Bank PCL, and was established on the 1st September 1953 under the name Ror Sor Por Insurance Co., Ltd., with a registered capital of Baht 3 million.
In 1995, the company had jointly invested with Krungthai Bank PCL, by holding 40% of ฿100 millions in registered capital and changed its name to Krungthai Panich Insurance Co., Ltd. In 2007, the company had increased its registered capital from ฿100 million to ฿110 million by issuance of 1 million of common stocks to the right offerings. Krungthai Bank PCL increased shareholding ratio from 40% to 45% of the ฿110 million registered capital.
Krungthai Panich Insurance offers a range of personal insurance products, including motor, personal accident, travel accident, residential and catastrophe, natural disaster, and golfer insurance products. The company also provides commercial insurance products, such as group motor and accident, group travel accident, engineering, fire, industrial all risk, catastrophe, business interruption, electronic device, public liability, hull, shipper's responsibility, and marine and goods transportation insurance products. In addition, it offers motor and general claim services.
This partnership will make customers more confident in Roojai.com, thanks to Krungthai Panich Insurance (Public) Co., Ltd. long-standing position in the Thai insurance landscape, and Roojai.com expertise in building affordable, reliable and simple insurance products, using technology and great customer service.
AXA Thailand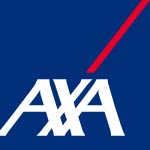 About AXA Thailand
Roojai, in Partnership with AXA Thailand, launched personal accident insurance
AXA Thailand General Insurance was established in July 1998. AXA is committed to supporting its customers to achieve stability and prosperity through providing a comprehensive range of services in Retail (Motor, Home, Travel, Personal accident), Health (Individual and Group), and Commercial (Property, Construction, Marine, Liability)
AXA Thailand is part of the AXA Group, a worldwide leader in insurance and asset management, with 149,000 employees serving 95 million clients in 50 countries. (Data as of December 2021)
We act for human progress by protecting what matters
Muang Thai Insurance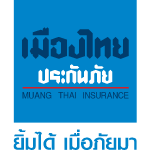 About MTI
Together with Muang Thai Insurance Public Company Limited (MTI), Roojai launched extended warranty insurance. With Roojai extended warranty insurance you can protect yourself from the cost of car parts, repairs, and technicians caused by a mechanical breakdown.
Muang Thai Insurance Public Company Limited (MTI) was established on June 20, 2008, from the merger of 2 companies, Phatra Insurance Public Company Limited and Muang Thai Insurance Company Limited, with more than 86 years of experience.
MTI is the third largest non-life insurance company in Thailand thanks to continuous growth, and it is fully committed to sustainable growth in the digital age.
Roojai online insurance
Roojai makes everything about insurance easier and more affordable.
Have you ever felt confused and abandoned when navigating insurance?
About Roojai