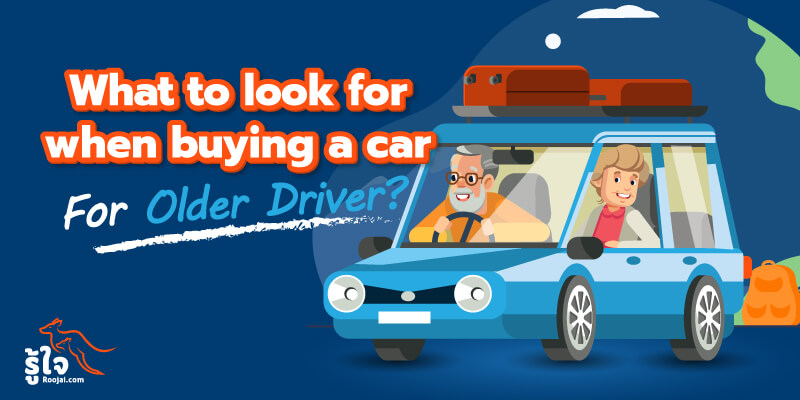 As a person gets older for the most part at least many of us aren't so fussed about flashy cars, but rather, practical ones. It's no longer about looking 'cool' or being able to speed around; but more about being able to get around with great comfort, and to drive long-distances without feeling drained or aching.
Of course, another important feature, is getting cheap car insurance. Nobody wants to be spending the majority of their pension on insuring a car that they only use to run around after the grandchildren, and to do the occasional trip to the super market.
As such, in this article, we're going to talk about a number of different cars that are suitable for older drivers, and the sort of features to look out for (especially if you are interested in a lower insurance premium).
Senior-friendly features to consider when choosing to buy a car
When buying a new vehicle, as an older driver, you should always be thinking about things like:
Fuel economy
Reliability
Affordability
Height
Accessibility
For many older drivers, getting in and out of a car can become quite uncomfortable. As such, finding the right car height is something that becomes very important. That said, is an SUV car the best way to go?
Visibility for older drivers
One of the most important things that an older driver should be concerned with is visibility. As we age, not only do our reactions slow, but our eye-sight fades. This is why having a vehicle that provides as much visibility as possible is essential, or at least, something that is not to be scoffed at.
You need to be able to see from every angle: the car front, the sides, and the back. When you are in a vehicle that is higher off the ground, it becomes much easier to keep track of your surroundings. Things like big windows and rear view cameras are crucial for optimum visibility.
Accessible controls for older drivers
Having large, easy-to-read car dashboards are ideal for an aging driver. You don't necessarily want to be playing around with touch-screen devices so make sure that you test out the vehicle control station before you make any final commitments. In any case, the best cars for older people will have intuitive designs, high-contrast displays, and the option to increase the size of fonts as well.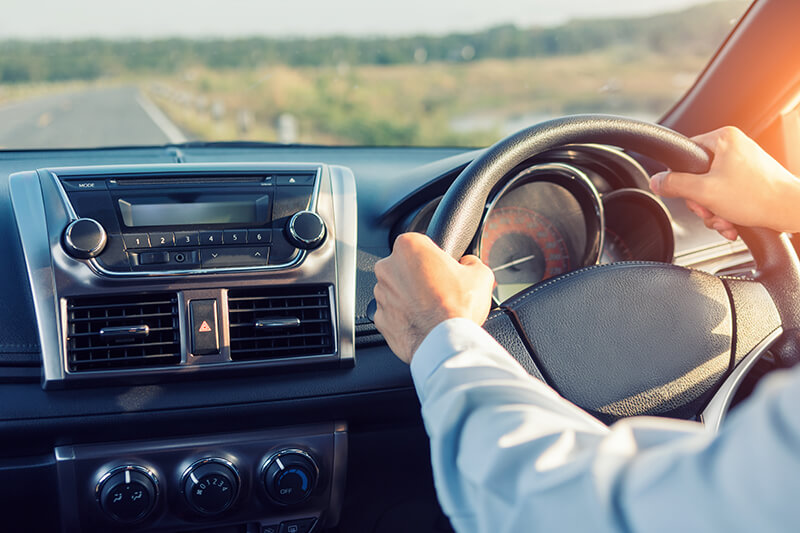 Car Safety features are crucial for older drivers
When you're twenty-one, driving around in an old banger that is barely road-worthy isn't the end of the world. As you get older however, you must afford yourself a safe vehicle that is equipped with plenty of features that facilitate those who are more fragile or prone to personal injury. Here are some of the car safety features that we highly recommend for older drivers on the lookout for a new car:
A back-up /rear view camera
Automatic emergency brake
Blind spot warning system
Lane departure warning
Lane keeping assistance
Rear-cross traffic alert
Adaptive cruise control
Driver attention warnings
ABS
Airbag
Etc.
Of course, it is important to remember that these car features are not to be solely relied on in order to drive safely on the road. You must always be alert and at attention. Be always honest with yourself and what you are capable of on the road.
Having some of these amazing car safety features can indeed reduce your overall insurance premium. Please note, that this isn't guaranteed, but it can certainly go a long way toward securing cheaper deals with insurance companies or brokers.
Vehicle space for older drivers
When you purchase a new vehicle, you should also consider how long you plan on keeping it. Are you going to hold onto it for the next decade? If so, then you should account for the space that you may need over the coming years. Having ample cargo space for walkers, scooters, and any other mobility-related aids would help you ahead in your later years. That, and it's also very nice having extra space to ferry the grandchildren around in (just don't forget the car seats and protectors to keep those grubby fingers at bay).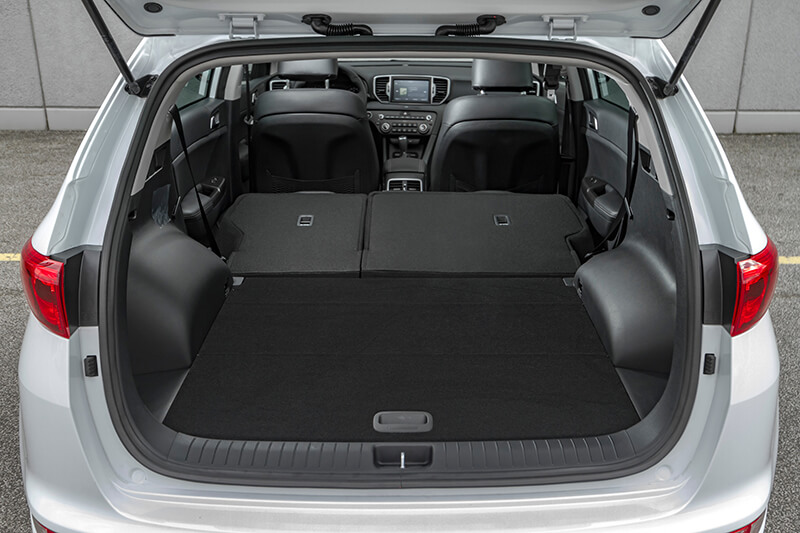 Car Comfort is key
And of course, there's nothing quite so important as being comfortable as an older driver on the road. You don't want to end up feeling sore and fatigued every time you get in the car. Features like heated car seats, for those who need them, can work wonders for those who deal with hip pain, lower-back aches, and so on.
It is also handy to have certain features like being able to adjust the height of your steering wheel in relation to the driver's seat and vice versa.
What are the best SUV cars for older drivers?
Under the assumption that you are looking for an SUV (as the height and control is recommended for a senior-driver), here are some of the top, recommended SUV's for older drivers:
Kia Soul
Subaru Forester
Honda CR-V
Subaru Outback
Kia Carnival
Hyundai Kona
Each of these SUV cars have their own pros and cons over one another. It is something that will take a little time, effort, and research. Ultimately, it's all about finding a vehicle that resonates well with you. As an older driver, it's not as though you are going to be buying that many cars to fill your garage. It's just important to find the perfect one that is going to prop you up and accommodate you well as you begin to drive more for pleasure and comfort.
If you don't like the idea of driving an SUV; or perhaps if you live in the city and feel as though an SUV would be wasted on you; then here are a few Sedan car options:
The best Sedan style cars for older drivers:
Nissan Leaf
Subaru Legacy
Hyundai Sonata
Toyota Camry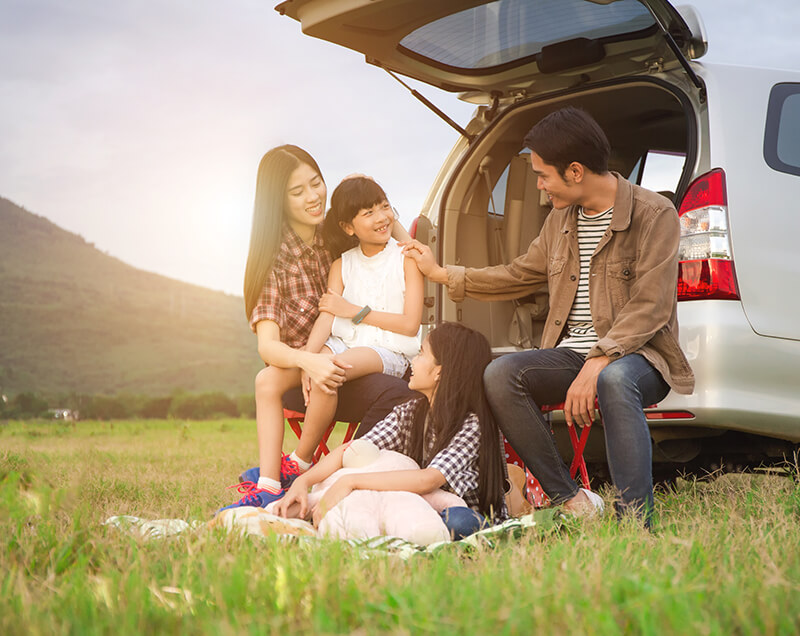 Conclusion
We hope that you have found this article useful. Ultimately, the important thing is that you feel comfortable and safe on the road. As you get older, you need to feel more confident in your abilities on the road and having a well-designed vehicle that is perfect for senior drivers can go a long way toward securing that sense of security.
The vehicles that have been designed with such things in mind, tend to come with cheap car insurance as well.
If you have a few different vehicles in mind, and you would like to seek some professional online car insurance & advice, then please do not hesitate to contact us. We will gladly offer you some accurate insurance quotes to give you a clearer picture as to which car will be cheaper and safer for you to drive on the road.
In any case, we wish you the very best and hope that you enjoy many more years of safe and comfortable driving.