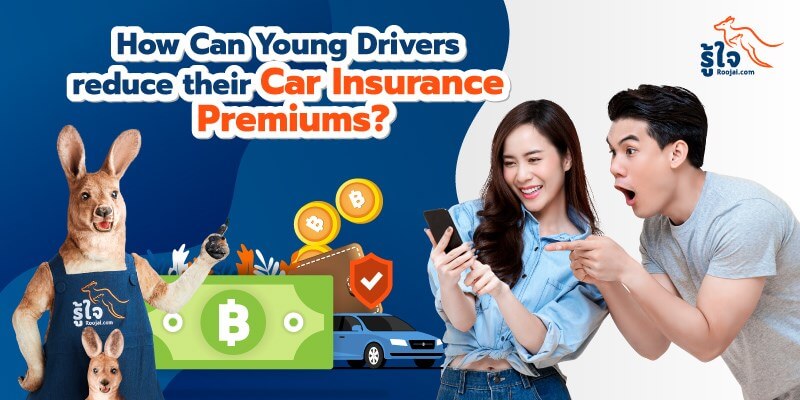 Being a young driver is an incredibly exciting time. It's a coming of age where you score one of your biggest achievements to date and gain a whole new level of freedom and flexibility. Of course, as exciting and life-altering as it is, one thing that can put a new driver off of the experience, is the fact that their insurance premiums are significantly higher.
Now, as frustrating as that might be, such is the reality. Due to the fact that older drivers have proven how to drive safely over the years without having any car accidents in the past, this should entitle them to an insurance discount. It is also no secret that young men can be notoriously careless at times. Thus, when driving behind the wheel, having a higher insurance premium gives a young new driver an incentive to keep their head down, drive carefully, and prove that they can be trusted on the roads.
How Can Young Drivers Reduce Their Car Insurance Premiums?
All that being said, is it possible for a young new driver to reduce their car insurance premium even slightly? Is there anything that can be done to soften the financial blow a little bit? In this article, we're going to focus on ways that you can reduce your overall car insurance premium.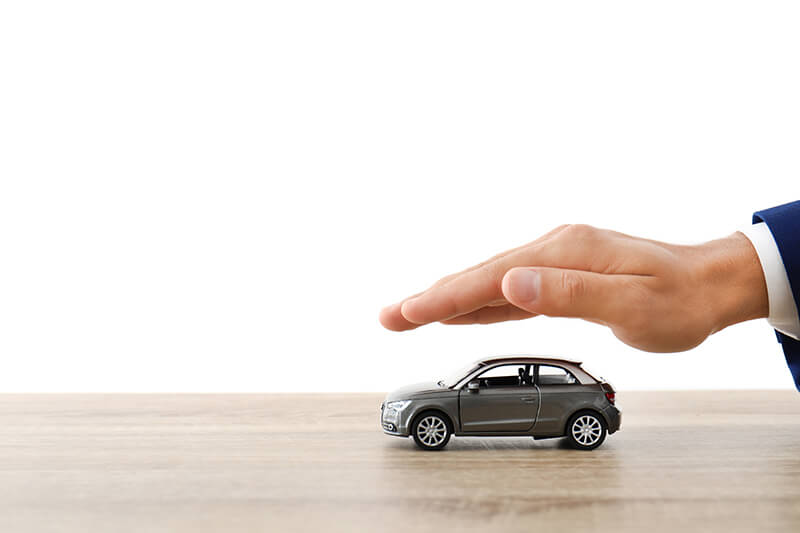 1.Buy Compulsory Insurance (Por Ror Bor)
First of all, this isn't something that we only recommend, it is required by law. Certainly, if you want to spend as little as possible you could buy only this insurance type when opting only for what is expected of you. However, you must bear in mind that this will only give you the most basic protection when driving on the roads. In the event that you do end up in a car accident and have compulsory car insurance, you are still likely going to have to pay out a fair amount of money to get the situation resolved, with both parties satisfied.
It is important to remember that all motorists in Thailand are required by law to renew their Compulsory Motor Insurance (Por Ror Bor) each year before they can then renew on their annual car tax. Again, it is a mandatory insurance which covers your third-party liability costs for any loss of life or injury following a car accident. The sums that are insured by compulsory insurance are the bare minimum and aren't likely to help you much in a more serious event. And there is no coverage for damages to third-party property, such as a car, motorbike or house.
Our Recommendation: Consider purchasing Voluntary Car Insurance to keep you well-covered.
2.Pay for a Year Up-Front instead of insurance instalments
When you pay for your Voluntary Car insurance month by month, you are likely to have an interest % added to your bill. This means that over the course of the year, you will be paying a higher insurance premium than if you were to pay for the whole auto insurance up-front and in one go.
If you cannot afford to pay for your auto insurance in one go, you might want to try asking a relative for help. They can loan you the money upfront, which you can repay them each month, without the interest on top from the insurance company.
3.Consider Multi-Car Discounts
When insuring a young new driver in the family, it's always handy if you insure their new vehicle around the same time as your own car insurance renewal is due. In such a case, when inquiring with a car insurance company, you can let them know that you intend to insure several drivers (typically in the same residence) on multiple vehicles (or even the same motor). In doing so, you may be able to negotiate a cheaper deal on your car insurance premium as a young driver.
4.Drive Carefully
Yes, it is exciting getting behind the wheel and having the freedom to pick up your friends and drive anywhere you like. However, the important thing is that you cannot act a fool when you get behind the wheel and try showing off to your friends with fast and flashy driving. We wouldn't even recommend the most experienced of drivers to be driving carelessly or speeding on the roads, no matter how confident or in control they might feel.
The fact is, the moment you sit behind the wheel of a car, you are responsible not only for your own life, but the other drivers on the road, the pedestrians in the street, and any people who might be in your car with you. These are dangerous machines that when used carelessly can cause devastating effects.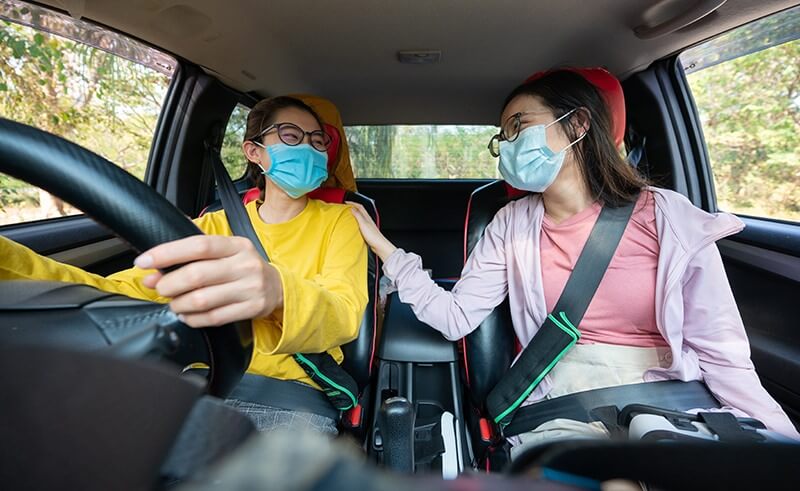 So, you want to save money on your car insurance as a young driver? Drive safely. Prove that you can be trusted.
Our Recommendation: Again, when you invest in Voluntary Car Insurance such as Type 1, you will not only be better protected in the event of an accident, but you can start building up your No-Claim bonus. Is there such a thing as a no-claim bonus in Thailand? Yes, there is! Drivers can get insurance discounts of up to 50% when they accumulate 3 years or more without making an insurance claim – It doesn't help you immediately but having no claims as you progress as a driver is advisable and before you know it, you'll be perfectly comfortable and happy with your insurance premiums.
Additionally, if Type 1 seems too expensive for you, Type 2+ vehicle insurance will save you a good amount of money but with slightly lower insurance coverage. What is most important is that it can likewise provide quite extensive protection for your vehicle and the other party's as well as the people inside them.
5.Consider a Named Driver Policy
This is particularly useful for those who don't have their own vehicle yet and will be sharing with a parent. In which case, you can be the named driver on their insurance policy, allowing you to drive the vehicle as much as you like without having to pay an overly expensive car insurance premium for yourself.
The only problem with this approach is that your no-claims bonuses do not accumulate as a named driver, so you'll want to get onto your own insurance policy with a personal vehicle as soon as possible. However, for the time-being as you recover from spending out on all of those driving lessons, being a named driver is a cheap and viable alternative.
6.Adding Excess Insurance to Your Policy
Another option you can consider that many drivers do not realize is putting a higher insurance excess on your insurance policy. Most insurance companies will lower your premium if you add excess and the higher the excess amount, the lower it will bring down your premium. This will also help you in the event that you do have a minor accident. If the cost of a car repair is lower than your excess insurance, you could pay for the minor repairs yourself and avoid making an insurance claim and risk losing your no claim bonus at such an early stage of your driving experience.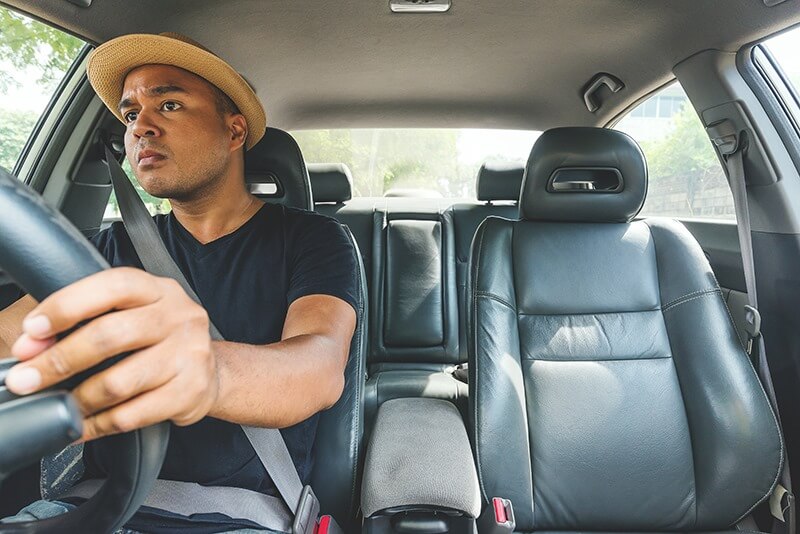 The bottom line is: there isn't a huge amount that a young new driver can do to avoid such expensive car insurance premiums. The main thing that you can do is simply wait. Drive carefully, avoid getting into car accidents on the road at all costs, and just be patient. Before long, your insurance premiums will be much more realistic.
In any case, we wish you the very best of luck out there! The freedom of being a new driver is a wonderful feeling, but never take your eyes off the road.
Feeling overwhelmed? Please do not hesitate to contact us today if you have any questions or seek further guidance when you decide to buy car insurance.