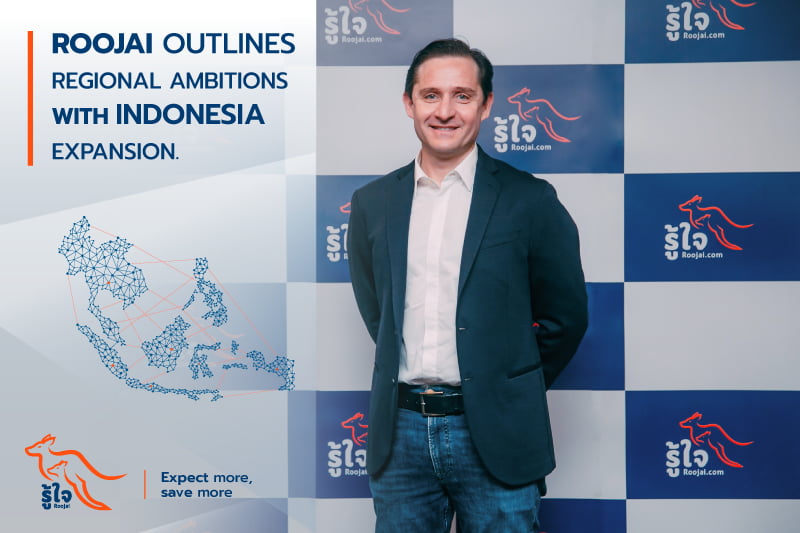 April 2022: Roojai, Thailand's leading online insurance provider, has launched its award-winning insurtech service in Indonesia, launching two online insurance products in collaboration with Sompo Indonesia, a leading insurance provider. After recording a tremendous success in Thailand since launching in 2016, Roojai is now expanding into the Indonesian market to offer customers the same simple and straightforward insurance buying experience enjoyed by Thai customers.
The first two online insurance products to become available in Indonesia are Personal Accident and Hospital Cash insurance. These simple insurance products are designed to be easy to understand and allows the customer to buy what they need and only what they need, saving unnecessary expense and getting the right level of protection. Roojai leverages its technology to offer fully customizable product, challenging the traditional packaged products that the industry has been selling for decades.
Mr. Nicolas Faquet, Chief Executive Officer and Founder of Roojai, says, "We are delighted to launch Roojai in Indonesia. The Indonesian population is very digitally-savvy, and we are ready to fill a gap in the market for online insurance products. We will apply all we have learned about technology, customer service, and claim management during the last 6 years in Thailand to provide best-in-class simple, affordable, and reliable insurance to our new Indonesian customers."
Mathieu Guiraud, CEO, Roojai Indonesia, says "We are very excited to deliver Roojai products and services in Indonesia. We will offer the same easy-to-use digital buying experience while also making sure we adapt our know-how to Indonesian customer choices."
Roojai is launching Personal accident and Hospital Cash insurance products and plans to quickly expand to more health insurance products within the first half of the year, while the launch of motor insurance products is planned for the second half of 2022.
For more information, visit https://www.roojai.co.id/