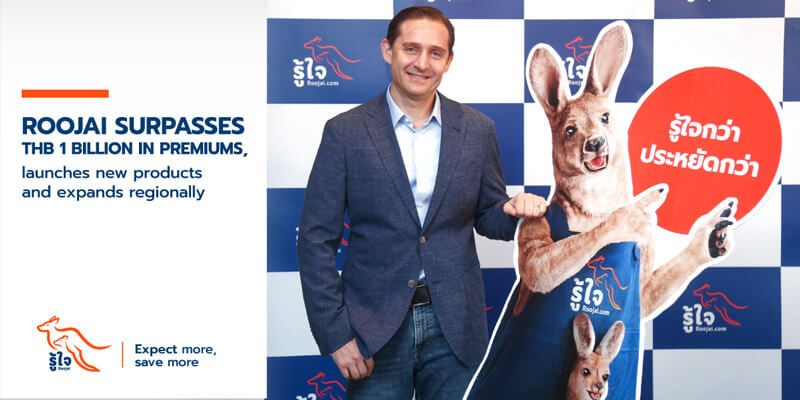 June 2022 – Roojai, Thailand's leading online insurance platform, has recorded strong growth and collected THB 1.1 billion in premium while also recording a 40% increase in customer numbers compared to 2021.
Product diversification, a rewarding customer experience and strong branding have been key to Roojai's continued growth. In 2021 the company entered the Protection market, with the launch of Personal Accident, Cancer, and Covid Hospitalisation products. As a result, Roojai also saw a 25% increase in brand awareness among Thai consumers, making the 6-year-old company one of the most recognised insurance brands in the country.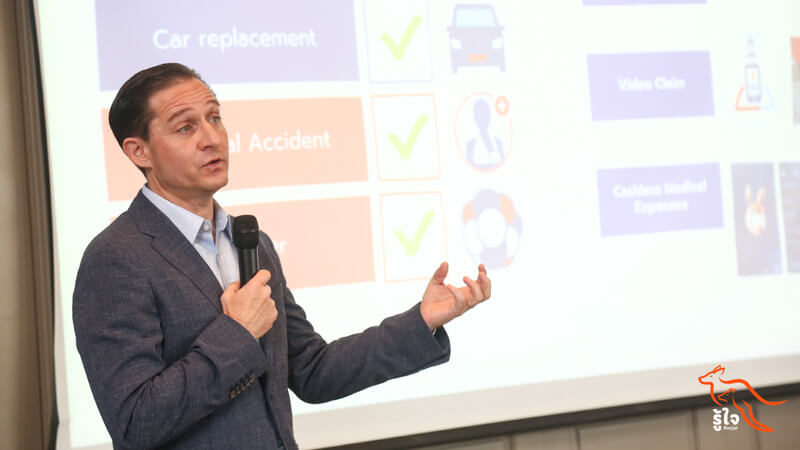 "By focusing on delivering simple, affordable, and reliable insurance products that meet customer needs we have been able to record consistent growth over the last few years despite a difficult economic environment. Being able to grow in difficult times demonstrates that our focus on technology, customer satisfaction and product innovation is the right strategy, and our approach has helped us build a sustainable platform for continued success," said Nicolas Faquet, CEO and Founder of Roojai.
During the last financial year Roojai managed more claims than ever before while further improving customer satisfaction with a claim satisfaction of 9.1/10.
The year also saw Roojai's first venture into a new Southeast Asian market with the launch of two insurance products in Indonesia, in collaboration with Sompo Indonesia, a leading Asian insurance company. The company expects to launch of motor insurance in Indonesia by the end of 2022.
In Thailand, Roojai aims to further boost its product portfolio in 2022 by launching Telematics and Low Mileage for motor insurance, and Critical Illness and Hospital Income for health coverage. Full Personal Medical Insurance plans are expected in the first half of 2023.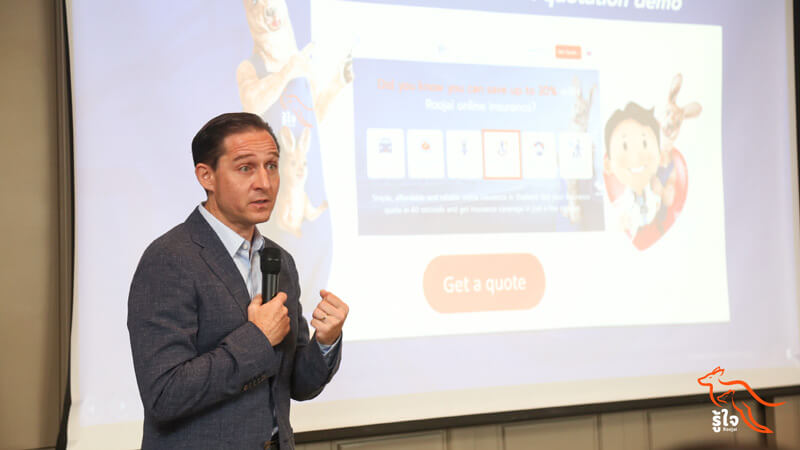 "Our strong results come despite the ongoing health and economic concerns among consumers, and we are delighted that people value our simple and straightforward insurance shopping experience, as well as trusting us to support them during these difficult times. Since launching in 2016 we have built a strong foundation and we look forward to continuing serving customers across the region in the years ahead," added Faquet.