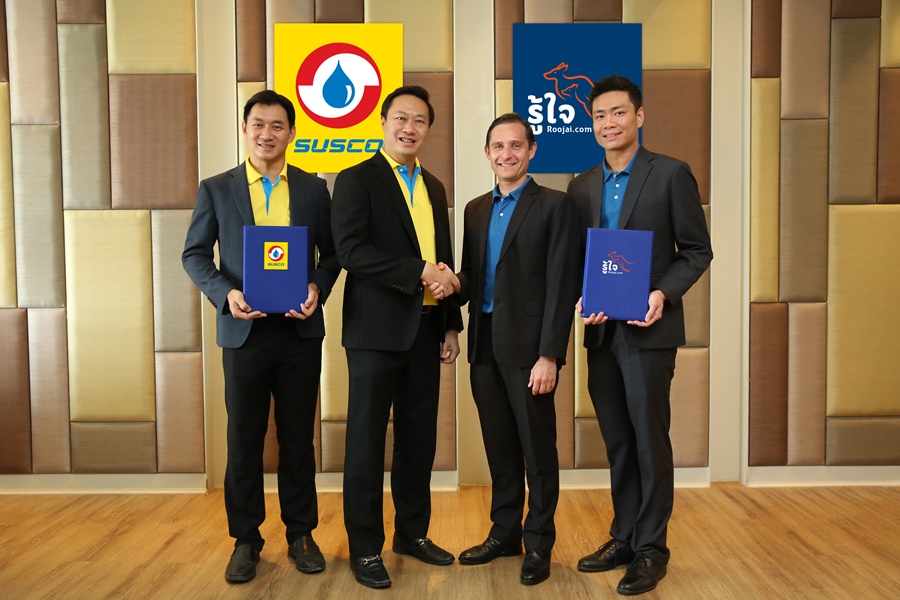 Roojai.com, the leading insurtech company in Thailand, has partnered with SUSCO Public Company Limited in offering special privileges to SUSCO customers.
SUSCO customers who purchase a type 1 car insurance policy with Roojai.com will receive ฿1,000 worth of fuel through the SUSCO Smart Member card. The campaign will run until the end of the year. In addition, customers who purchase insurance from the 12th April until the 30th April 2019 will also get a limited edition Roojai Songkran kangaroo doll.
Nicolas Faquet, Chief Executive Officer and Founder of Roojai.com said: "This partnership reflects our commitment in providing modern, fast, transparent and hassle-free online car insurance services which helps our customers save money and add more value. Moreover, this will help Roojai.com build a greater awareness to targeted customers through more than 200 SUSCO fuel stations nationwide.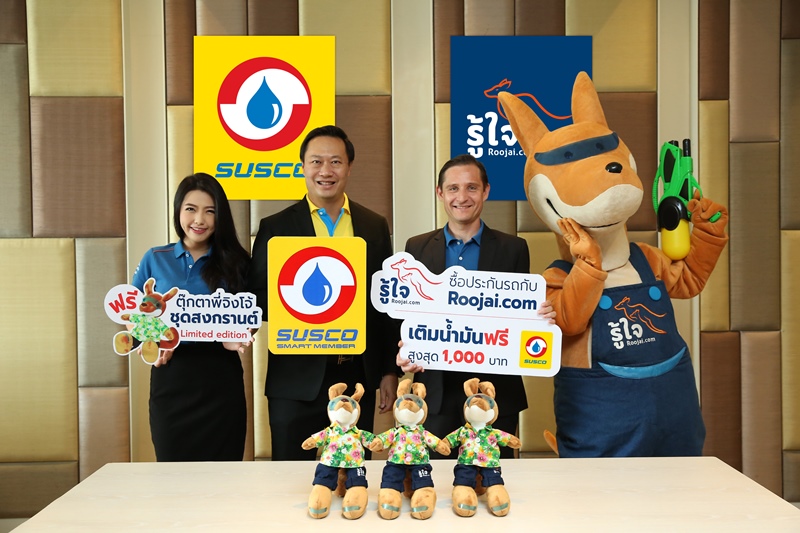 Nicolas Faquet (2nd from right), Chief Executive Officer and Founder of Roojai.com and Khun Chairit Simaroj (2nd from left), Managing Director of SUSCO Public Company Limited have partnered to offer special privileges to customers.