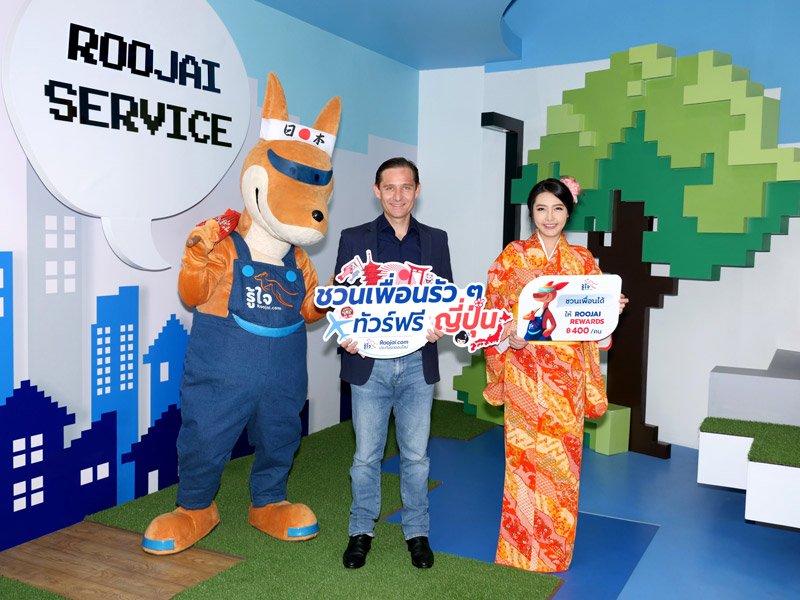 Bangkok, 4 April 2019 – Roojai.com has launched a brand new promotional campaign for summer with a chance to win a trip to Japan. The campaign is offering customers a chance to win free tickets to visit Japan by entering the campaign contest.
This campaign's purpose is to encourage customers to recommend Roojai.com service to their friends and family. For each friend recommendation, Roojai.com will give 400 baht to the customer and then on automatic enter into the main vacation contest.
In addition, new customers who purchase online car insurance with Roojai.com will also receive Roojai Rewards worth up to 1,000 baht and can be redeemed for many benefits and gifts.
The contest runs from April 1st until May 31st, 2019 and the person that recommends the most new customers will be announced on June 14th 2019 via Roojai.com's Facebook page.
"We are always looking at ways to incentivise our customers and broaden our customer base. Japan is one of the most popular destination for Thais and we hope this contest creates excitement for all," said Nicolas Faquet, CEO/Founder of Roojai.com.
For more information about the incentive, please contact 02-582-8866 or go to www.Roojai.com