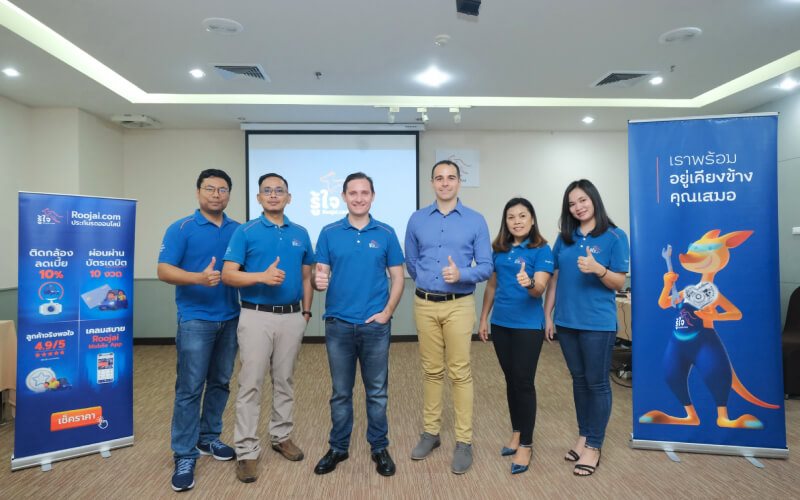 Roojai.com, the fastest-growing online car insurance platform in Thailand, is bringing competitive car insurance pricing and technology-driven auto insurance to Nakhon Ratchasima's drivers to improve how they buy and claim car insurance.
Roojai.com is targeting Nakhon Ratchasima because of the high use of e-commerce platforms in the province, a large number of private cars, and the low number of road accidents, compared to other Thai regions.
Drivers will have convenient access to a seamless auto insurance experience from Roojai.com and will be able to access a user-friendly and highly secure payment system where customers can check prices, customise insurance coverage, and purchase an insurance policy directly online.
The Roojai Mobile App allows customers to perform video car inspections, helping them speed up the claims process, and submit their claim directly from their smartphone. Once a claim has been filed, automatic SMS updates keep customers informed at every step of the claim and repair process. The app has recently introduced a garage map to find nearby car repair garages, and Roojai.com customers can read reviews and ratings from other customers to compare mechanics.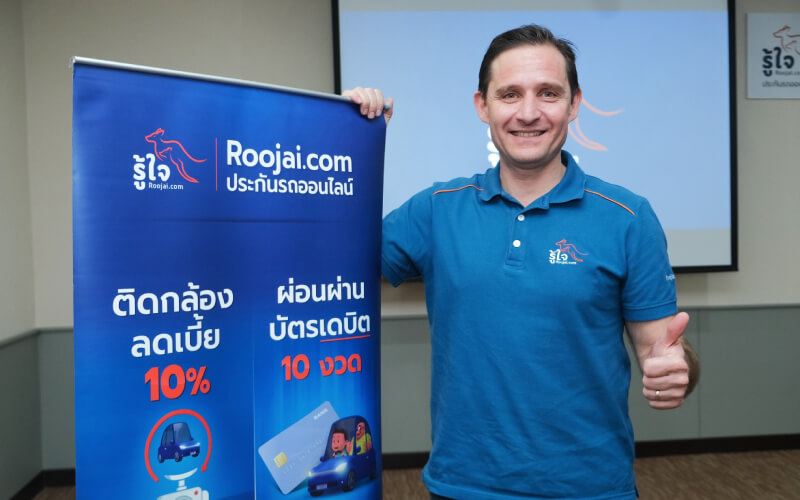 Nicolas Faquet, Chief Executive Officer and Founder of Roojai.com said: "Nationwide expansion is a key objective for 2020, and we are delighted to launch our first campaign in Isaan. We have spent much time listening to our customers over the past four years, and we have introduced several tools that take the stress out of buying and claiming vehicle insurance. One of the reasons that Roojai.com has been successful is because of our innovations and the improvement of our technology, which allowed us to delight our customers with a simple, affordable and reliable experience."
"We can offer drivers savings on their car insurance of up to 30%, and we are excited to be launching in Korat. Our campaign will be visible on both traditional media, such as billboards, public transportation and gas stations, and on online channels, such as Facebook, Google, and YouTube, and we hope to quickly become the car insurance brand of choice for drivers in Nakhon Ratchasima," added Nicolas.
In addition to developing its own technology, Roojai.com has partnered with Krungthai Panich Insurance (KPI) and LMG Insurance to develop unique insurance products. In 2019 Roojai.com recorded its 4th year of rapid growth, increasing its customer base by 72% from 2018, and also retaining 75% of its customers who renewed their insurance.
During this time, Roojai.com was also able to increase customer satisfaction. Its car insurance claim satisfaction score increased to 8.63/10, from 7.83/10 in 2018, and it received the Best Contact Center 2019 award from the Thai Contact Centre Trade Association (TCCTA) for the second consecutive year and received the Platinum award from Contact Centre Asia Pacific Innovation in 2019.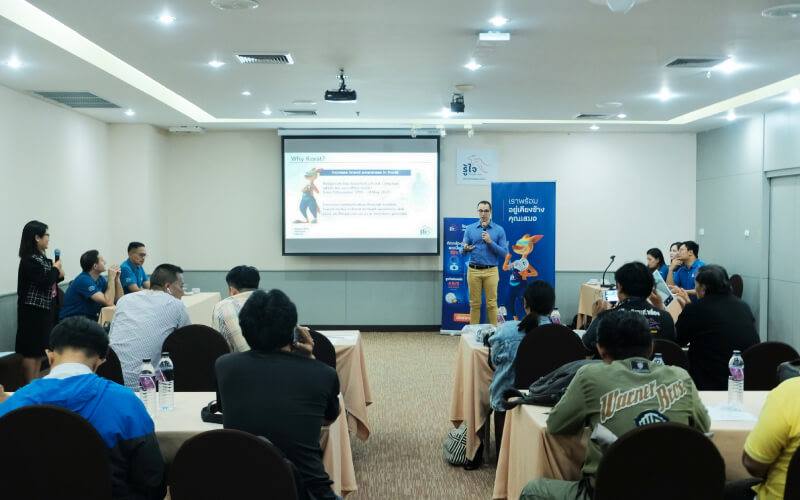 About Roojai.com Car Insurance
In 2016, Roojai.com was founded with an idea: to enable drivers to lead a safer life. To help them save time and money to do the things they enjoy. And to build with them a relationship based on transparency, trust and fairness.
Roojai.com wants to be the fastest growing and most advanced insurance company in Thailand by delivering innovation that exceeds customer expectations.
Its mission is to delight customers with simple, affordable and reliable auto insurance, thanks to innovation and technology.
Roojai.com helps families who want to protect their car and loved ones, without spending too much time and money.
Roojai.com is a general insurance broker regulated by the Office of the Insurance Commission (OIC) under the Insurance licence number Wor00022/2558. Roojai.com works with exclusive insurance partners to develop specific products and solutions. With over a million visits a month and 60,000 customers insured through Roojai.com, has become Thailand's number one online car insurance platform.