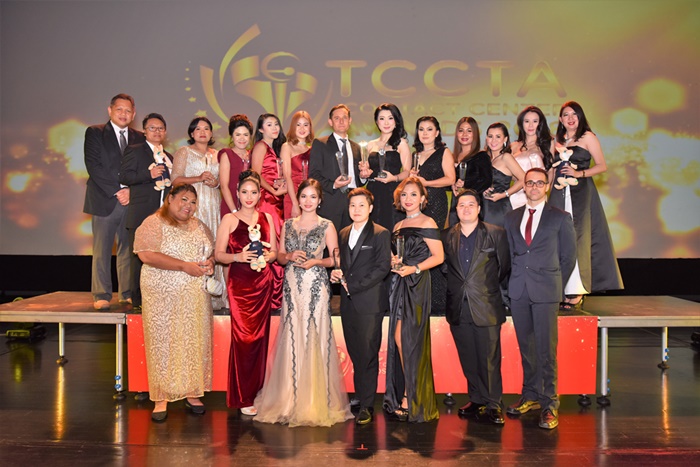 Bangkok, 3 October 2018 – Roojai.com, a pioneering online car insurance platform in Thailand was awarded "The Best Contact Center 2018" and a total of 15 prizes at the TCCTA Contact Center Award 2018, held at Aksra Theatre, Pullman Bangkok King Power Hotel on 2nd October 2018.
In celebrating Roojai.com 3-year anniversary of quality customer service, Mr. Nicolas Faquet, Chief Executive Officer and Founder of Roojai.com, was joined by the customer service team in receiving the prizes from "TCCTA CONTACT CENTER AWARD 2018".
Roojai.com customer service prides itself on assisting customers in getting the best motor insurance quote for them, and supporting them in emergency situations. No matter what Roojai.com team is always working on living up to its slogan: "Always there when you need us".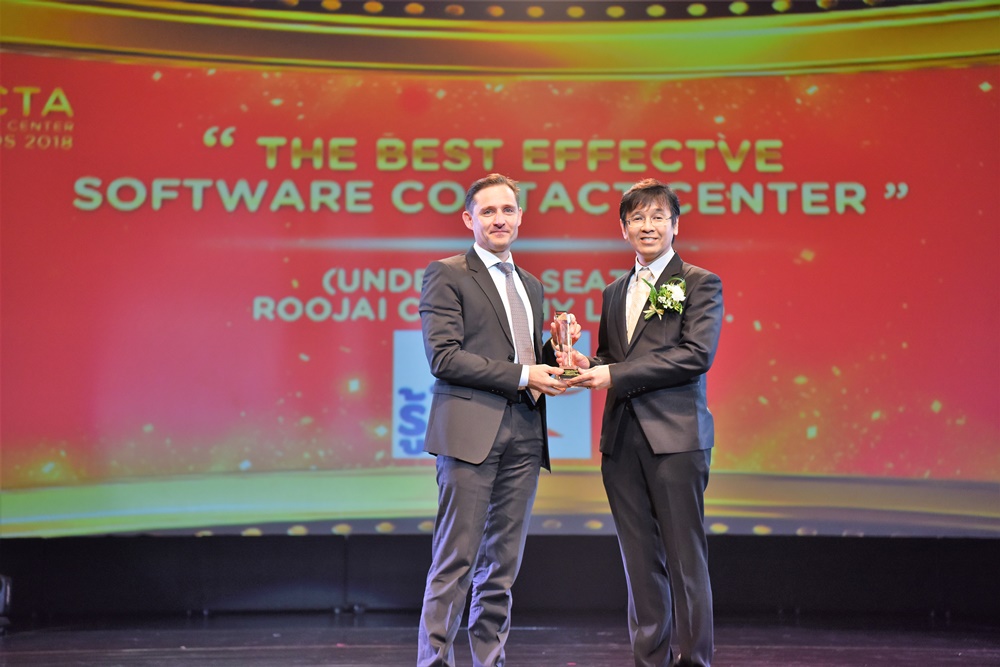 These are the Contact Center Awards Roojai.com received:
The Best Contact Center of the Year
The Best Effective Software Contact Center
The Best Professional Management Contact Center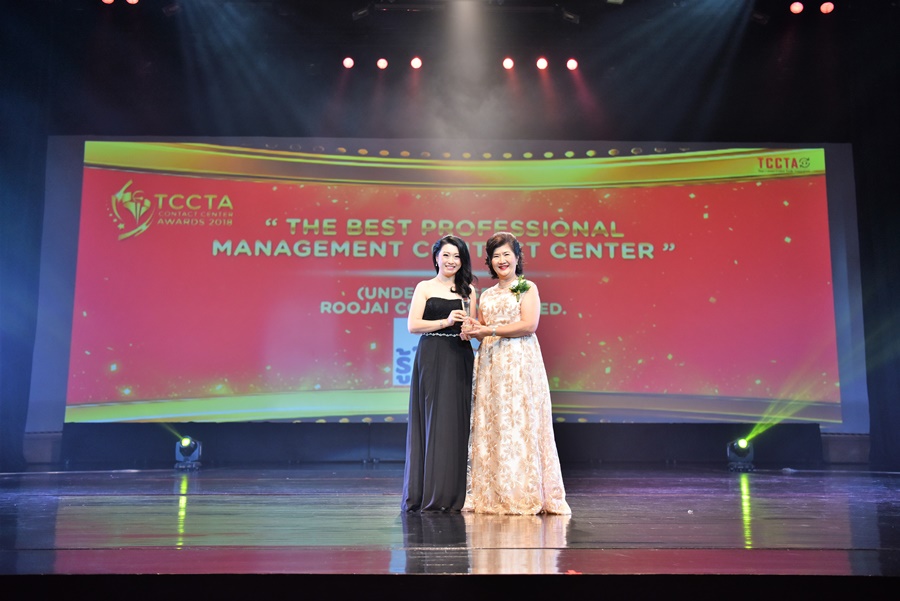 These are the individual awards received by the Roojai.com's team members:
The Best Contact Center Admin Support Professional
The Best Contact Center Quality Assurance Support Professional
3 x The Best Contact Centre Supervisor (Tele-Service)
7 x The Best Contact Centre Agent (Tele-Service)
About Roojai.com
Roojai.com, launched in 2016, is a leading insurtech startup, providing a new fast, transparent, and easy digital experience for auto insurance. Roojai.com leverages technology to reduce operating costs and transfer the savings to its customers while improving their overall experience.
Roojai.com is a general insurance broker regulated by the Office of the Insurance Commission (OIC) under the Insurance licence number Wor00022/2558. Roojai.com works with exclusive insurance partners to develop specific products and solutions. With over a million visits a month and 30,000 customers insured through Roojai.com, it is Thailand's number one online car insurance platform.