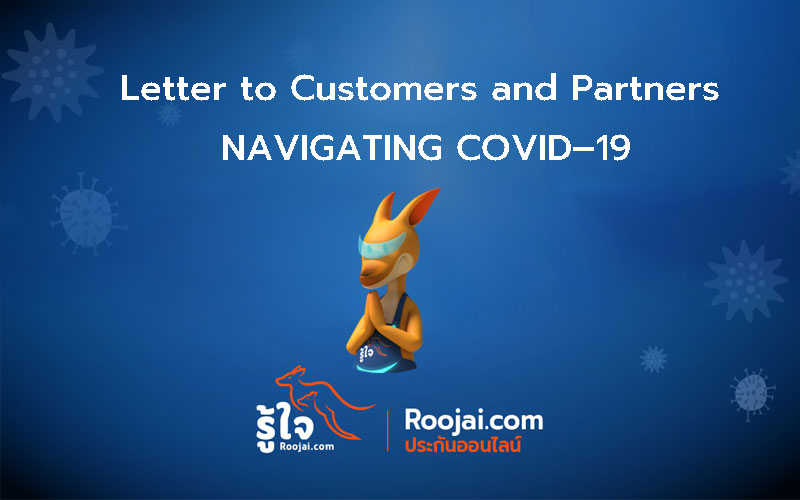 Considering the exceptionally dynamic situation with COVID–19, Roojai.com decided to be proactive for the safety of our employees.
Today, one of our employees received the sad news that his wife, who is a hospital nurse, tested positive to COVID-19. He was immediately rushed to the hospital to be tested, and we are waiting for the results. Our thoughts go to him and his family for safety and a speedy recovery.
Before receiving the results, we immediately asked all our staff to move to work from home. Fortunately, we are a digital company, and our systems are designed to be flexible, secure and accessible from anywhere. In less than 6 hours, we set up all the operations to be handled remotely.
Our call centre and claim team are 100% operative, working from the safety of their home. We have shared with our employees that they will never have to choose between working or taking care of themselves.
At the same time, we are fully committed to serving our customers, even in these turbulent times. Despite all the commotion and the rapid changes, we were able to achieve a 96% service level for the day, delivering our promise to our customers.
All our customers enjoy a fully digital journey. It allows them to buy their car insurance without any physical contact, from quote to purchase, from video car inspection to e-policy, and even video claim reporting. Given the current situation, Roojai.com is well equipped to answer all the customer's needs.
Roojai.com is proud of the swift decisions taken and the resilience of our team.
We will always do what's best for our customers, employees and partners.
These are uncharted lands, and we are exploring them together. Still, through it all, we commit to deliver our mission to delight customers with simple, affordable and reliable auto insurance, thanks to innovation and technology.
Thank you for your loyalty and support.
Warm regards,
The Roojai.com team