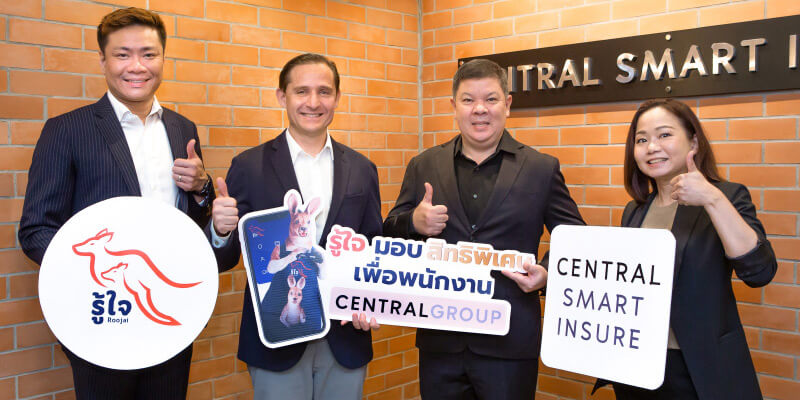 Roojai, Thailand's leading online insurance provider, has partnered with Central Smart Insure, a subsidiary of Central Group and an insurance broker with offers spanning life-and non-life insurance products, to offer exclusive benefits for Central Group employees who purchase insurance from Roojai.
Now, when Central staff purchase a new policy from Roojai they will be rewarded with a Central Group Gift Voucher of up to 2,000 THB, and experience buying online insurance products that are simple, affordable and reliable, with a longstanding track record for service excellence. Motor insurance purchased from Roojai can be paid in 10 monthly installments by debit/credit card or PromptPay, while also collecting Roojai rewards that can be redeemed with some of Thailand's best-known brands.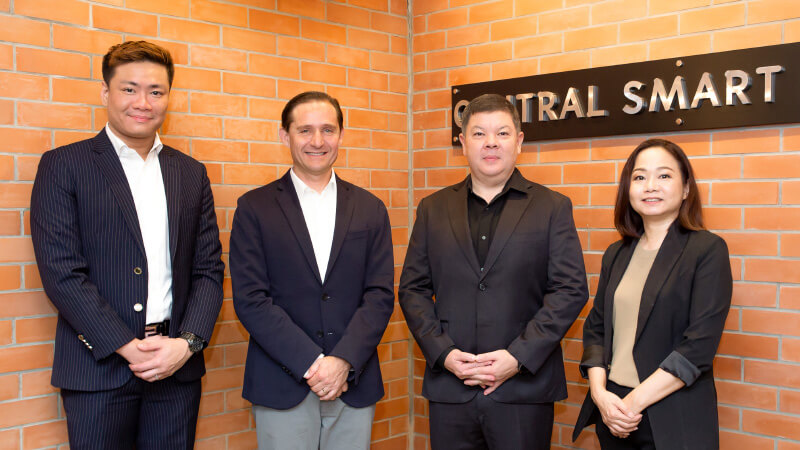 Mr. Nicolas Faquet, Chief Executive Officer and Founder of Roojai, said, "We are delighted to partner with Central Smart Insure and to have the opportunity to provide Central Group employees with the Roojai experience of simple, affordable, and reliable insurance. As part of our strategy to increase our footprint across Thailand, partnering with a well-known and diverse business as Central Group gives us the opportunity to accelerate our growth while also extending our service to a new customer group."
Mr. Narin Setabandhu, Managing Director, Central Insurance Services Ltd., said, "Central Smart Insure is always looking for ways to reward our employees in new ways and partnering with a leading online insurance provider like Roojai gives our people the chance to access to trusted online car insurance while also allowing them to reap the rewards of additional benefits."
"This partnership aligns with our strategy of growing our business through smart technologies and effective digital innovation as Roojai's advanced platform will allow Central Group employees to enjoy online consumer insurance with ease," added Mr. Narin.