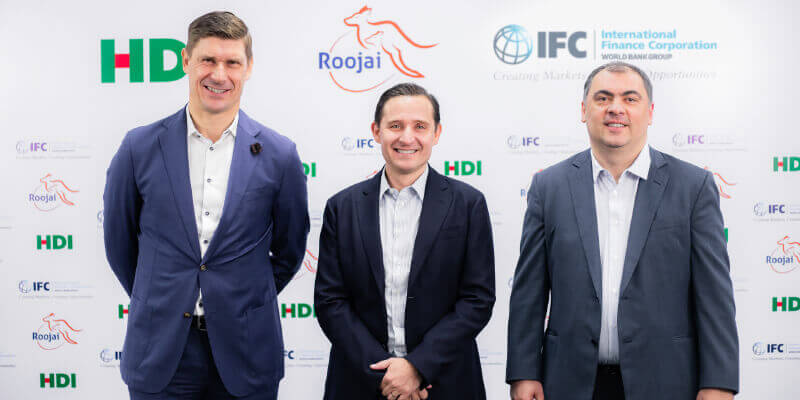 (From left to right): Christian Muller, Member of the Management Board, HDI International AG; Nicolas Faquet, Group CEO & Founder, Roojai; Levan Shalamberidze, East Asia Equity Lead, FIG and Insurtech, IFC
Roojai, a leading Thai-based online B2C insurtech, has announced a $42M Series B funding round led by HDI International, the International Retail Insurance division of the German Talanx Group, with additional participation from existing investor, the International Finance Corporation (IFC), part of the World Bank Group.
The funding round comes with a $32M direct injection into Roojai and a $10M secondary share transaction.
Roojai launched in Thailand in 2016 and expanded to Indonesia in early 2022 after its fully digitized and frictionless insurance buying experience proved successful in Thailand. In 2022, Roojai's premium income in Thailand grew by 25% to $38M while also increasing customers in force by 40% to 150,000 and expanding from motor insurance to health and accident insurance.
The investment aims to accelerate growth for Roojai in Thailand by expanding its success in motor insurance across non-motor products. Moreover, it will support Roojai's expansion in Indonesia and across South East Asia, with an immediate focus on the Philippines. Roojai's emphasis will be on organic expansion combined with M&A growth.
Internet penetration and smartphone shopping continues to grow exponentially in Southeast Asia, together with the demand for insurance products. Roojai's focus on delivering simple, affordable, and reliable insurance products with a mobile-first approach have resulted in consistent year-on-year growth, even throughout the global pandemic. Through innovation and its customer-centric business model, Roojai is improving broad-based market accessibility to insurance across emerging Asia.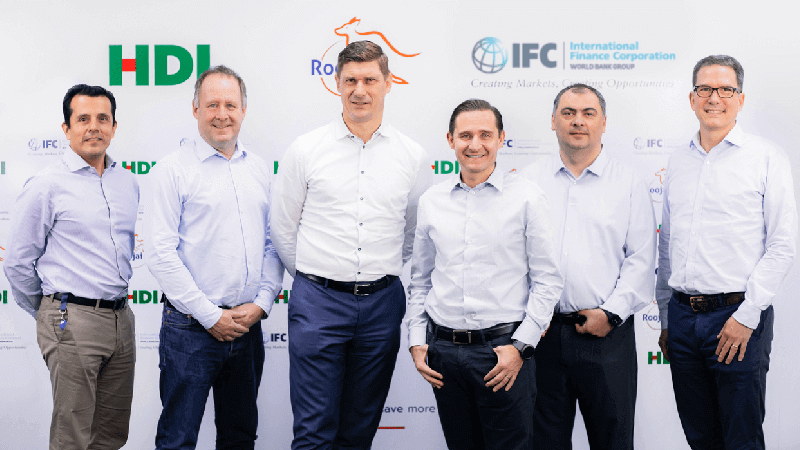 "We are delighted to welcome HDI as one of our core shareholders, which further solidifies our relationship with the Talanx Group after 4 years of a very fruitful partnership with Hannover Re. This is a testament that our constant focus on sound insurance fundamentals over the last 6 years has been key in attracting high-quality and industry leading investors who can help us expand to the rest of Southeast Asia while sustaining our customer-centric growth in our core markets," said Nicolas Faquet, Group CEO & Founder, Roojai.
"We are delighted to be the leading Series B investor. With Roojai, we are partnering with a young, fast growing, and innovative Insurtech, specialized in digital solutions and services.
We are looking forward to Roojai´s further development in Thailand and across the South East Asian region," said HDI investors "Our portfolio company Roojai has demonstrated that it can drive digital transformation and inclusion in the Thailand's insurance industry because of its 'digital first' business model," says Levan Shalamberidze, East Asia Equity Lead, FIG and Insurtech, IFC. "We look forward to working alongside HDI to support Roojai in its mission to provide simple, affordable insurance products in Thailand and South East Asia."