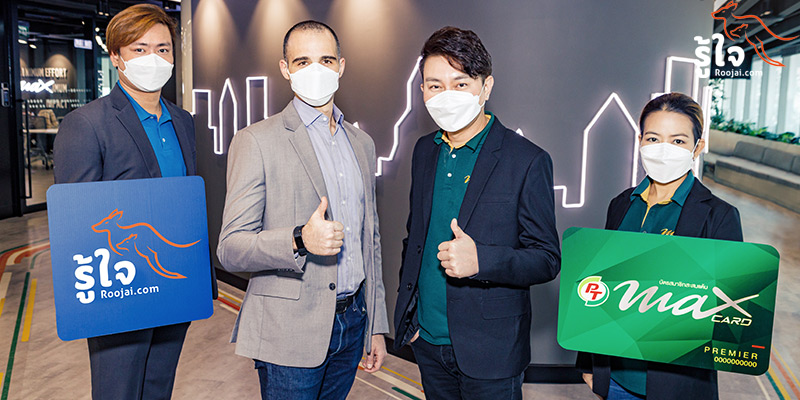 Buy Roojai car or motorcycle insurance online to receive upgraded Roojai Rewards up to THB 2,000 of digital PT gas gift vouchers
Roojai, Thailand's leading online insurance website, has teamed up with PT, a nationwide network of gas stations, to reward new customers who buy Roojai motor insurance with free Roojai Rewards upgrade of THB 500 (up to THB 2,000 in total ) of PT gas gift vouchers that can be redeemed at PT gas stations around Thailand.
When buying car or motocycle insurance at the Roojai x PT campaign page, new customers will receive an upgraded amount of PT gas gift vouchers based on the insurance premium payment plan they choose by sharing their experience of buying Roojai vehicle insurance on Facebook. The digital gift vouchers can be used at participating PT gas stations from its network of 1,600 service stations nationwide.
Mr. Siharaj Reka-kanakul, Business Development Manager of Roojai, says, "We aim to reach and give convenience to drivers and riders from every corner of Thailand. Partnership with PT means that our customers from all over the country can benefit from this exclusive offer. This special offer is an added value to reward Roojai customers while Thailand slowly recovers from the pandemic and commuting becomes a part of our daily routine again. ."
Customers can join the campaign by visiting the Roojai x PT campaign page, or clicking on the campaign banner in the PT Max Reward app, PT and Roojai Facebook pages, and PT and Roojai Official Line accounts.
This offer gives new customers an additional THB 500 of Roojai Rewards, PT gas gift vouchers for redemption at PT gas stations. The promotion is available until 31 December 2021, and the digital gift vouchers are valid for 1 year from the date of receipt.
For more information, call 02 582 8888 (Monday-Friday 8:00-20:00, Saturday-Sunday. and public holidays 9:00–18:00)