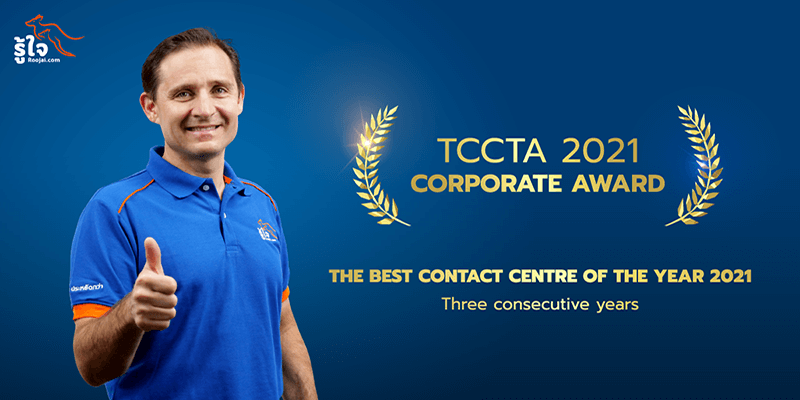 Roojai, Thailand's leading online insurance website, demonstrated its commitment to providing exceptional customer service by winning 'The Best Contact Center of the Year 2021' title from the Thai Contact Center Trade Association (TCCTA). This is the third consecutive time Roojai has been named the best in the country for centers with less than 100 seats.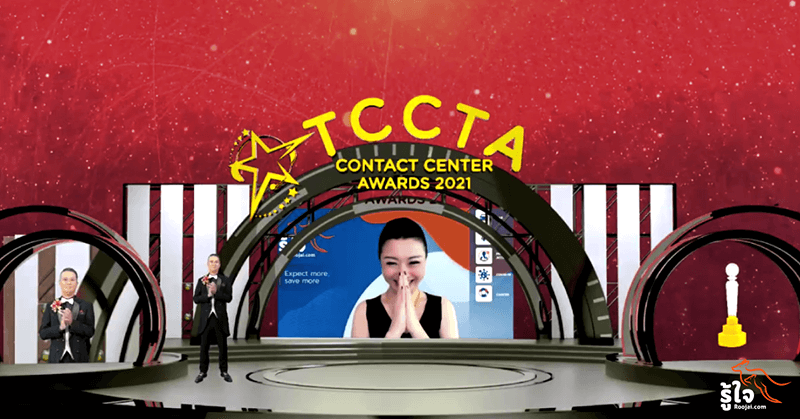 The main award won was the pick of top scoring from seven Key Corporate Categories during the annual awards ceremony which recognised exceptional performance of customer satisfaction delivery, use of technology and overall contact center performance management. In total, the Roojai Contact Center team walked away with nine corporate and seven individual awards.
Mr. Nicolas Faquet, Chief Executive Officer and Founder of Roojai, says, "These awards are well-deserved by our contact center team who have had to work in challenging and ever-changing environments, while consistently maintaining service excellence. Roojai works hard to deliver the best customer experience, and this is further validation of our efforts. Congratulations go to our teams, and each of member of staff who have been individually recognised. They play an important role in building customer loyalty with Roojai."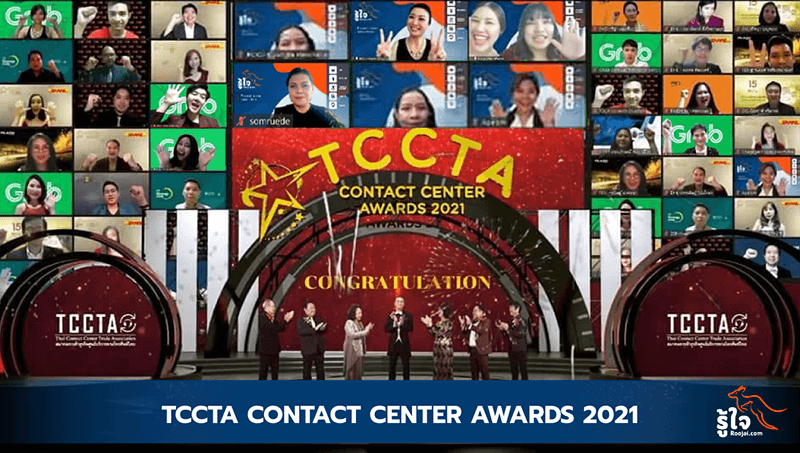 In addition to the premier award, Roojai also took Gold for the following awards
The Best Professional Management Contact Centre
The Best Customer Satisfaction Contact Centre
The Best Effective Technology Contact Centre
The Best Effective Software Contact Centre
The Best Workflow Contact Centre
The Best Human Care Contact Centre – Silver
The Best Facility Contact Centre – Silver
Ms Gratiano Yeung, Chief Customer Officer of Roojai, adds, "These awards are definitely great recognition on the Contact Centre works we have done in terms of Customer Satisfaction, People Management and Technology. As an Insurtech Company, Roojai deployed a number of innovative solutions to address the needs of customer while maintaining social distancing under the pandemic situation. Nowadays, our customers have increasing autonomy to manage their insurance policy through digitalization, but our contact center is always there when they need us. With this recognition, we will continue to do well and deliver the best customer experience in Thailand."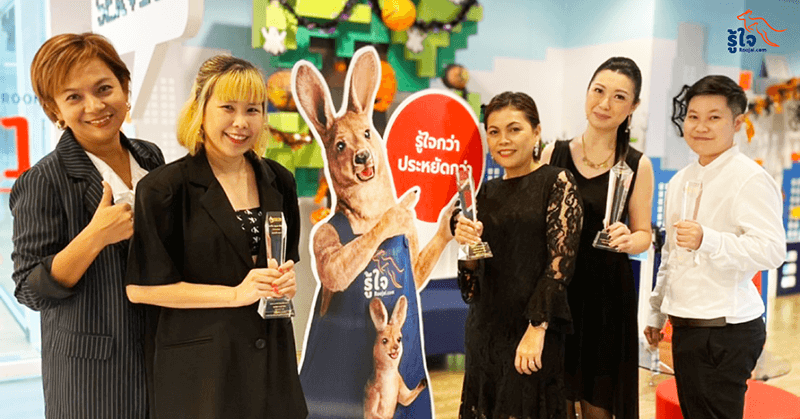 In response to COVID-19, Roojai also attained the Corporate Social Responsibility Award for the Government COVID-19 Hotline 1668 Project, which saw Roojai's experienced operators man the government COVID-19 hotline to ensure immediate hospitalization of patients according to their levels of symptoms. Roojai also picked up silver awards for being The Best Human Care Contact Centre and The Best Facility Contact Centre.
Roojai team members also picked up a number of individual awards, including the award for The Best Contact Center Agent of the Year (Tele- Sales), won by Arrirat Daorueang from the Sales Team. Individual awards were picked up by a variety of teams, showing the strength and quality of Roojai's training.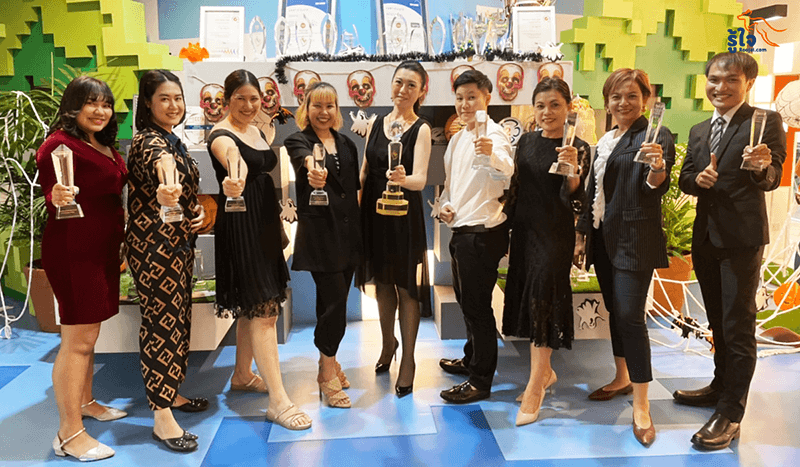 Individual awards included :
Tele-Sales Agent Award (Silver) – Patthaneeya Khwantao from the Renewal Team
Tele-Service Agent Award (Silver) – Asjima Klinkajorn from the Car Inspection Team
Tele-Service Agent Award (Bronze) – Narawut Rodsuko from the Service Team
The Best Contact Center Supervisor Award (Tele-Service) (Silver)

Wanattaporn Silapathumvanich

The Best Contact Center Manager Award (Tele-Service) (Silver) – Somruedee Songsaengrit
If you have a question about any of Roojai insurance products contact the award-winning Contact Center team at the following numbers or visit https://www.roojai.com/en for more details or an instant quote.
Contact Roojai :
Customer service: 02 582 8899
Quotation and insurance purchase: 02 582 8888
24/7 emergency assistance: 02 582 8844
English customer service: 02 582 8866
Roojai offers a wide range of insurance plans include car and motorbike insurance, personal accident insurance, cancer, and COVID-19 insurance.