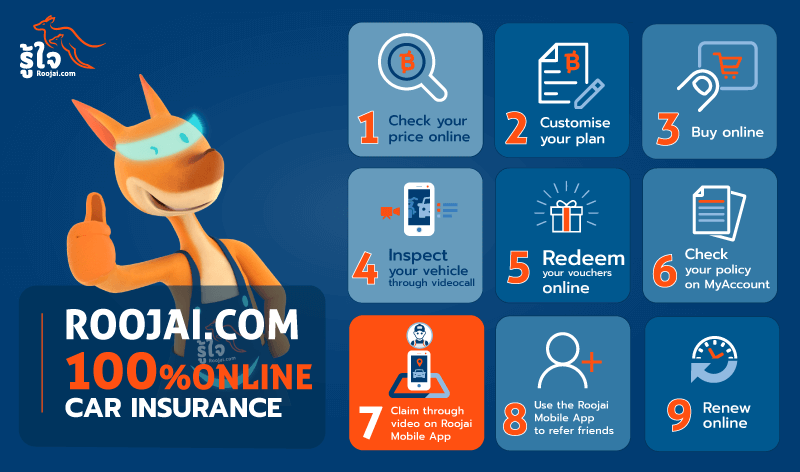 Customer safety and security-enhanced by the 100% online insurance experience
Roojai.com, Thailand's leading online car insurance platform, continues to innovate in the Thai insurance market by launching its insurance claim service by video that allows customers to record and report their incident without need to meet a surveyor.
This latest enhancement to their service means customers can now complete every step of their car insurance experience, from buying insurance and inspecting their car to reporting their insurance claim by themselves, without the need to meet an agent. It is a significant development in the insurance claim process that allows customers and staff to maintain social distancing rules, while also being able to protect their vehicles.
Now, when customers need to make an insurance claim, they can use the Roojai Mobile App to report an incident. Through the app, the customer will connect to a claim agent who will walk them through the insurance claim process, advising what needs to be recorded to ensure the claim is made correctly.
Mr. Nicolas Faquet, Roojai.com's Chief Executive Officer and Founder said: "The COVID-19 outbreak has changed the way people behave, as they try to reduce physical contact. We must respond to these changes while also providing an efficient and effective service our customers expect.
"Our innovative technology gives us a distinct advantage over traditional insurance providers as it enables us to introduce new services that meet changing customer needs quickly. Adding video claims to our existing services means customers now have a 100% online insurance experience, with the reassurance of talking to a customer service agent when they need to. We still prefer to send a surveyor for difficult cases, but for minor car accidents, video reporting is our channel of choice for fast and safe service."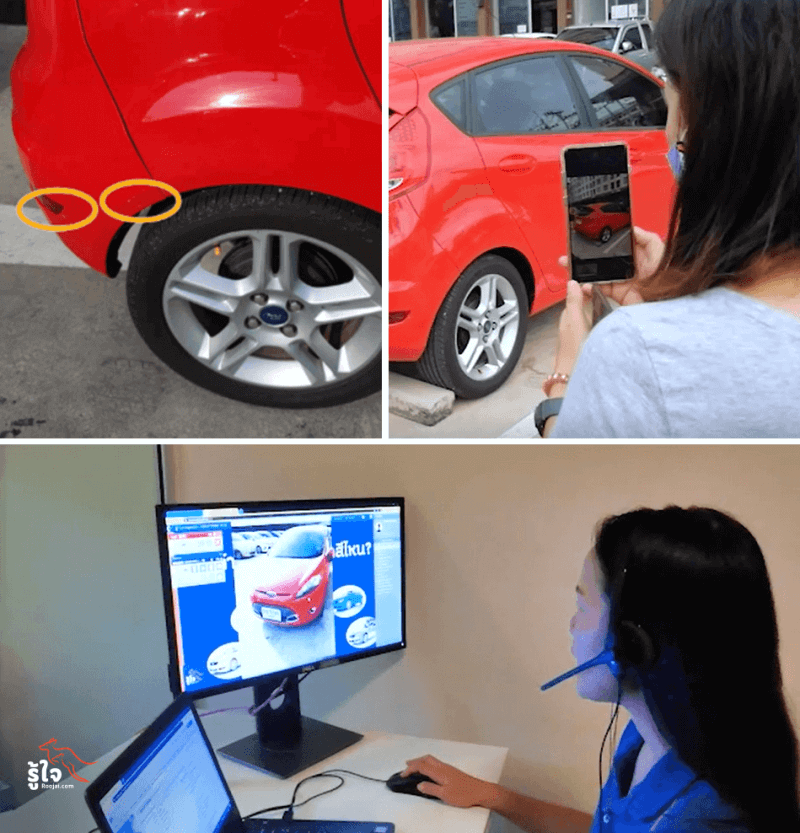 Utilising innovative technology, Roojai.com creates a convenient insurance claim process during the Covid-19 pandemic.
Renewing or buying insurance during the current COVID-19 situation has also proved difficult for customers, as some providers have experienced delays when issuing policy documents or making agents available.
Roojai.com's online service overcomes these issues as agents can be contacted via the mobile app, and e-documents are automatically produced and can be downloaded instantly. Online purchases of a new car insurance policy can be completed within a few minutes.
The Roojai Mobile App is the only platform where customers can update personal information, check insurance policy status and payment status. Other things customers can do through the app are video car inspection, request Roadside Assistance Service, report a car accident, get Roojai Rewards and redeem online vouchers.
"We are committed to protecting both customers and Roojai.com staff during this time, as we aim to prevent the virus from spreading without compromising quality of service," said Nicolas.