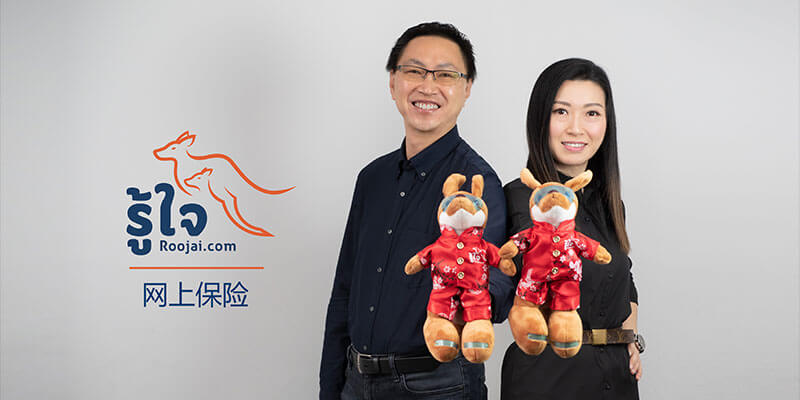 Roojai introduces a Chinese language version of our industry leading app to offer protection to the Chinese community in Thailand. This new service offers peace of mind to over 220,000 Chinese nationals living in Thailand.
We are the first car insurance in Thailand to offer a Chinese language option for customers, making it possible for customers to experience a complete online purchasing journey, from quotation to payment, in their native language. The Roojai.com website allows Chinese speakers to fully understand the insurance coverage they are buying as well as all the terms and conditions and overcomes the language barrier many overseas nationals may face when they move to Thailand.
Roojai.com Chief Customer Officer, Gratiano Yeung, originally from Hong Kong, said, "We have been able to use our smart technology to help a new group of customers choose the right insurance policy at the right price. Most Chinese nationals in Thailand work here, and they bring their family with them. This means safety on the road is of great concern to them. Our aim at Roojai.com is to use our knowledge of technology to make life easier for people by offering great, easy to use products for customers, and we are delighted to extend our services to the Chinese language community in Thailand."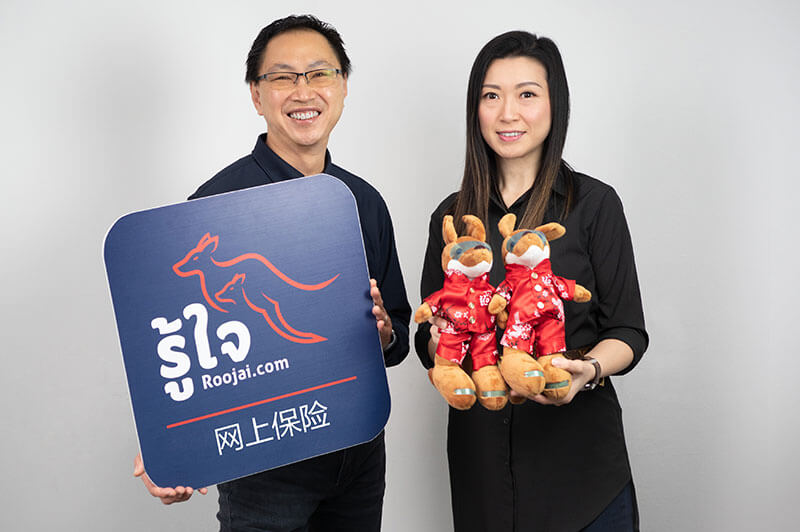 When visiting Roojai.com, customer can now select 3 language options: Thai, English or Chinese. The Chinese website is user-friendly and offers highly secure payments where customers can check prices, customize their coverage, and purchase an insurance policy directly online. In addition, Roojai.com's latest enhancements allow customers to have a fully online insurance experience, from enquiry to purchase, including car inspection , and reporting a claim, without the need to meet an agent.
"Launching the Chinese website is only the first step for Roojai.com" Gratiano says. "We decided to launch a Chinese version as this community is digitally savvy and is familiar with buying services online through apps like WeChat and Baidu. We will add more resources to support the Chinese community in the coming months, and we will launch a Chinese-speaking contact centre to fully support our customers with purchasing, service and claim reporting."
To celebrate the Chinese New Year, Roojai.com will give away our limited-edition CNY Kangaroo doll to the first 50 customers buying through the Chinese website.