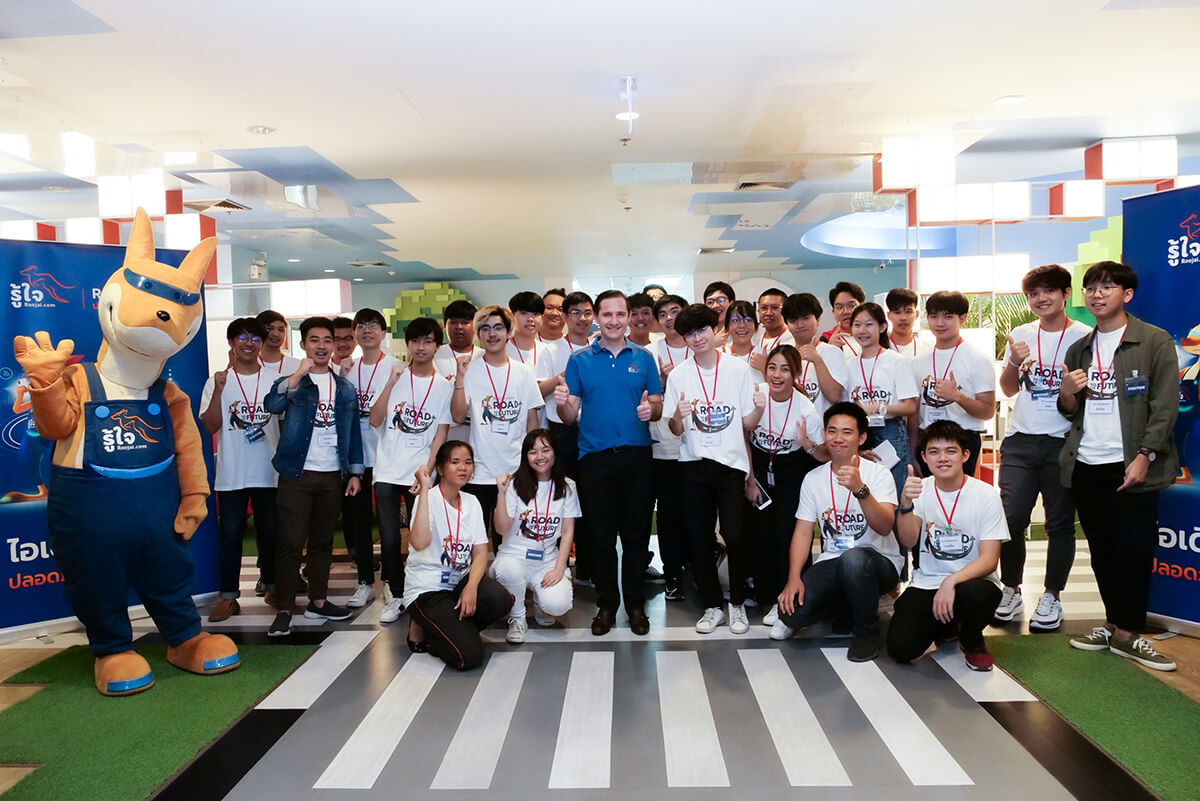 Roojai.com, Thailand's leading online car insurance platform, has reaffirmed its commitment to making Thai roads safer by enlisting the help of the next generation of drivers to outline their vision of road safety as part of Roojai.com's Road to The Future competition.
With the aim of bringing fresh ideas on how to drive safely, and embracing the objectives of Thailand's 4.0 national digital initiative, Roojai.com's Road to The Future campaign has invited university students from across Thailand to propose how technology can be used to reduce road traffic incidents and improve Thailand's status from being one of the world's most dangerous driving environments.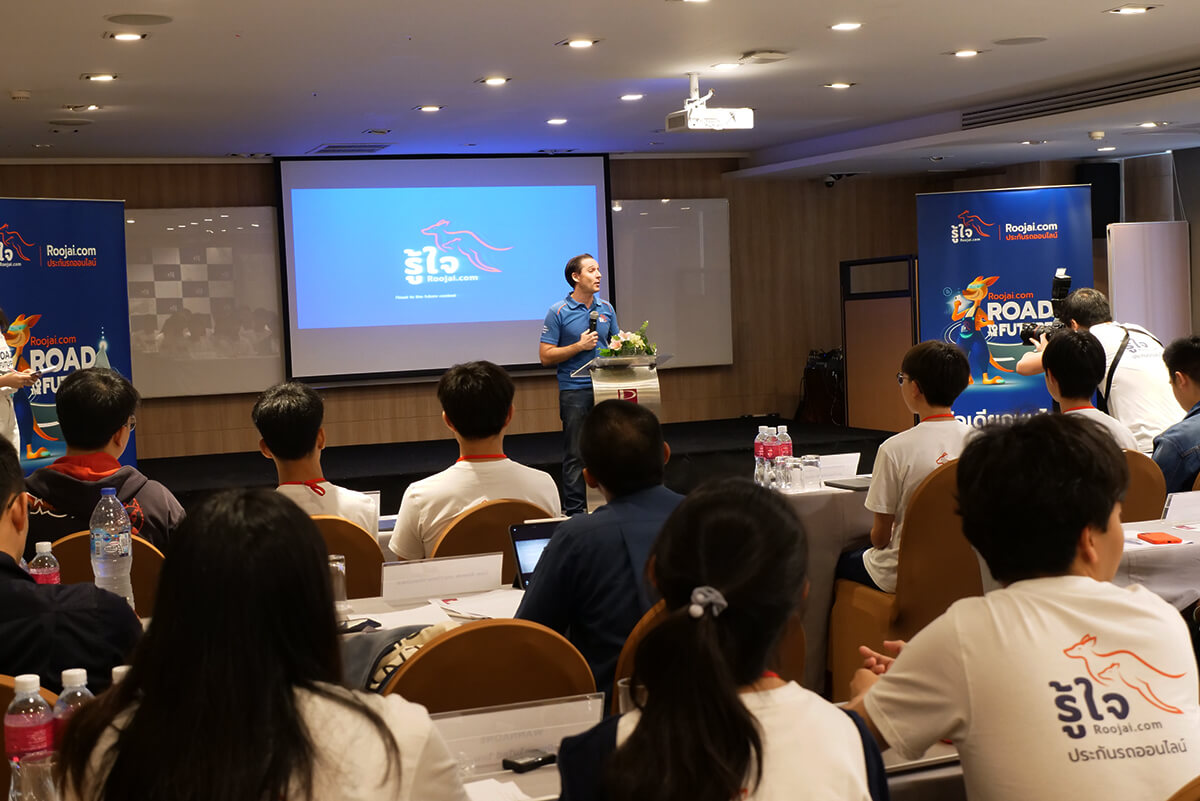 Forty-two university teams from all over Thailand submitted their ideas and actions for road safety, with prizes totaling THB 180,000 given for the most creative, effective and practical ideas.
The final 10 teams have been chosen to attend a workshop on 11-12 January at Roojai.com's head office. They will be able to learn and develop their ideas with public and private sector industry professionals from the Department of Highway, G-Able; ION Go developer and Toyota Tsusho Nexty Electronics.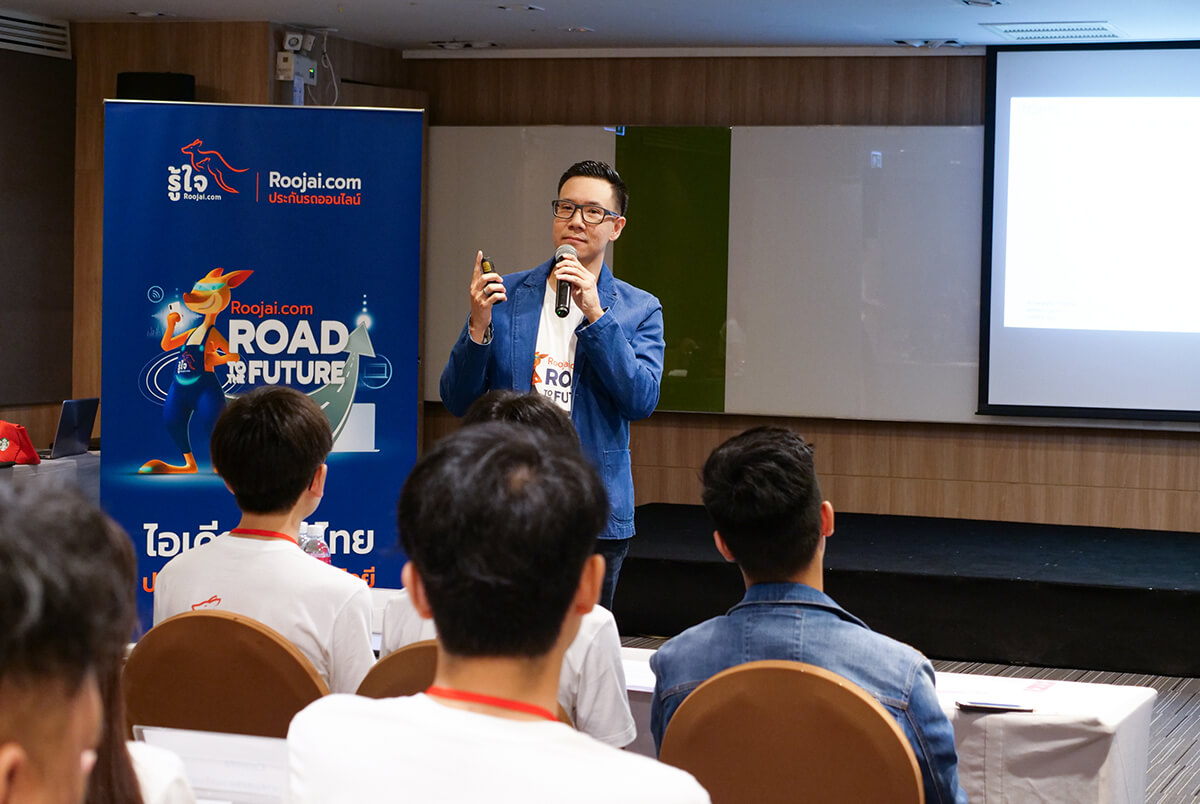 Each group of students will then present their final work and will be assessed by these experts. The criteria includes creativity, practicality and effectiveness of their ideas and solutions, as well as their presentation quality and teamwork. Winners will be awarded 100,000 THB for the first place, 50,000 THB for second place, and 30,000 THB for third place, along with the opportunity to have their idea developed with the support from Roojai.com.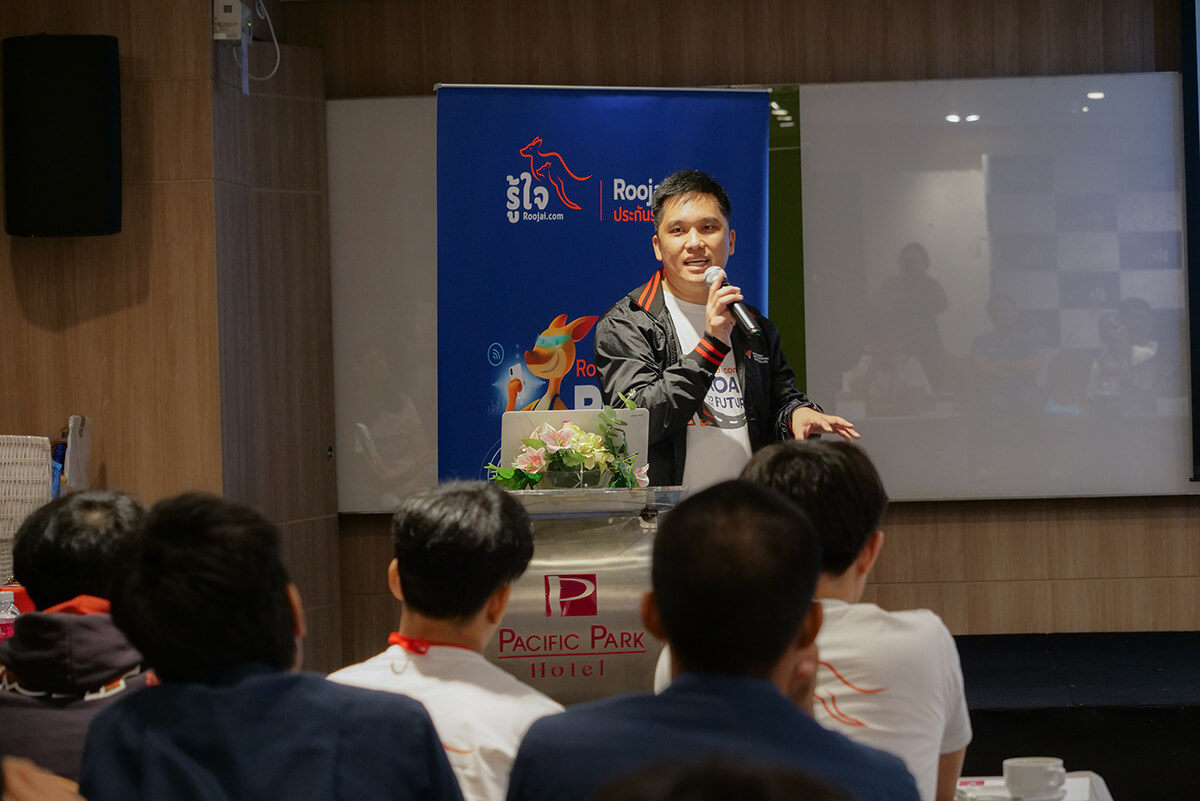 Roojai.com's Road to The Future competition has had a nationwide appeal, with entries from southern and northern Thailand, as well as Bangkok. The ten outstanding teams are as follows:
VoodooCam (Bangkok University)
EE Team@Kmutt (King Mongkut's University of Technology Thonburi)
LAST (Mahidol University)
ComMech (Thammasat University)
EasyNormal (Phuket Rajabhat University)
WANNAONE (Thai-Nichi Institute of Technology)
Camlife (Prince of Songkla University)
Phillary Engineering (Thai-Nichi Institute of Technology)
The Blank (Kuhaku – 空白) (Mahidol University)
PDT Technological Innovation (Chiang Mai University)
According to the WHO Global Status Report on Road Safety 2018, road traffic deaths in Thailand ranked 9th in the world. Ranking the highest in ASEAN for traffic death rate, with 32.7 deaths every 100,000 people. Road traffic injury is now the leading cause of death for children and young adults.
Nicolas Faquet, Chief Executive Officer and Founder of Roojai.com said: "Road safety is our priority and Roojai.com would like to play our part in reducing accidents and making roadways safer for people. It's inspiring to see young people create solutions that are useful for their communities. In addition, we are grateful to the experts who take the time to join and share useful information."
"The contest goals are to find the best ideas and solutions to make the roads safer and an opportunity for us to find new talents. In addition, we would like to create a platform for Thai students to show their skills and to raise awareness of road safety for young generations," said Mr Faquet.